Church At Home
"The Church is not just a building." We always say it, but never have we had the opportunity to put it into practice like we do right now. The Governor has made an executive order that bans gatherings of 10 people or more along with practicing social distancing, which has a direct impact on our Sunday morning services. However, the church is so much more than a building or a Sunday morning service. The church is about the people that make it up.
Together, we have the opportunity to make a tremendous impact on our community in the upcoming weeks. Whether it is taking time to serve our neighbors, pray for loved ones, or coaching someone from a place of fear or anxiety to a posture of faith, we are called to be God's hands and feet.
We have put together this page to go along with our Sunday services which is being streamed on Facebook Live on Sundays at 9:30 AM. It is also packed with resources for you and your family to come together and serve God and the community together throughout the week.
YouVersion Devotional
What if there's a better way to fight the endless worries that keep you up at night? Real rest is available—maybe closer than you think. Replace panic with peace through this 7-day Bible Plan called "Anxious For Nothing."
Use the link below to find the plan, invite your friends, family, or Small Group to go through the plan with you, and let's grow strong in the Lord together!
March 29 Service
Mid-Week Worship
Worship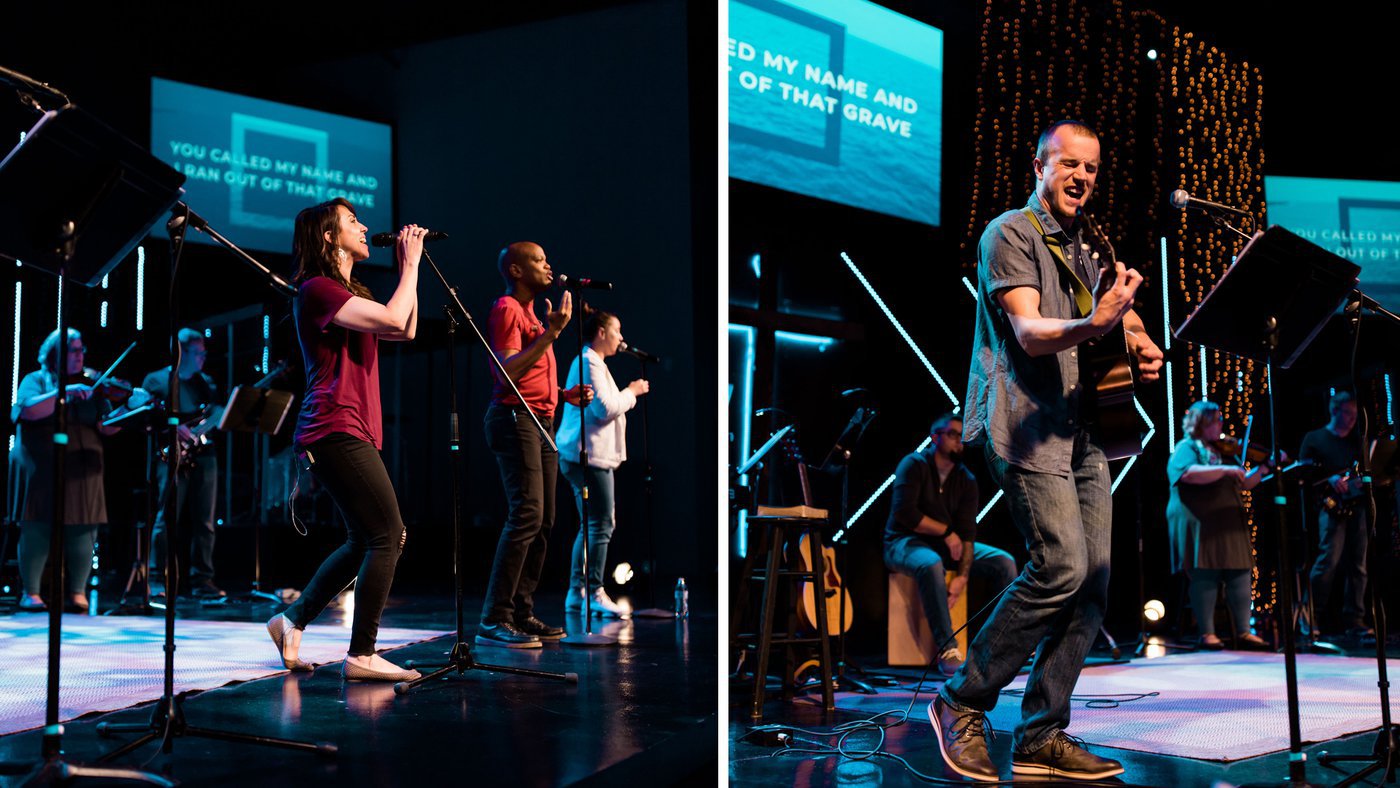 We believe that worship isn't about a song that we sing, the way that we raise our hands, or an instrument being played. Rather, worship is the position of our heart toward our Heavenly Father. We don't just worship on Sunday mornings, but we can worship all week long. We can worship through song, through dance, through serving and giving, and through living a life of obedience to God's commands.
We have provided some songs for you to worship along to today and the rest of this week. Spend time as a family listening and worshipping God together. When you are worried or afraid, turn on these songs and let them be an anthem to your faith. This is not a physical battle, but a spiritual one and so the weapons we use are spiritual.
There are many great platforms for streaming and listening to music for free.
Here are a few of them:
Giving
During this time that we are not meeting together in person, it is still important that we continue to honor God with our giving. Through our tithe and offering, we remember that God is our provider through any and every circumstance. If electronic giving is not option, you are welcome to mail your gift or drop it off during our office hours as long as we remain open.
We also feel it is important to communicate that we will continue to support all of our local mission organizations who provide so many helpful resources to our community. Through your generosity, we are able to partner with these groups on a monthly basis and provide the monetary and volunteer support they need.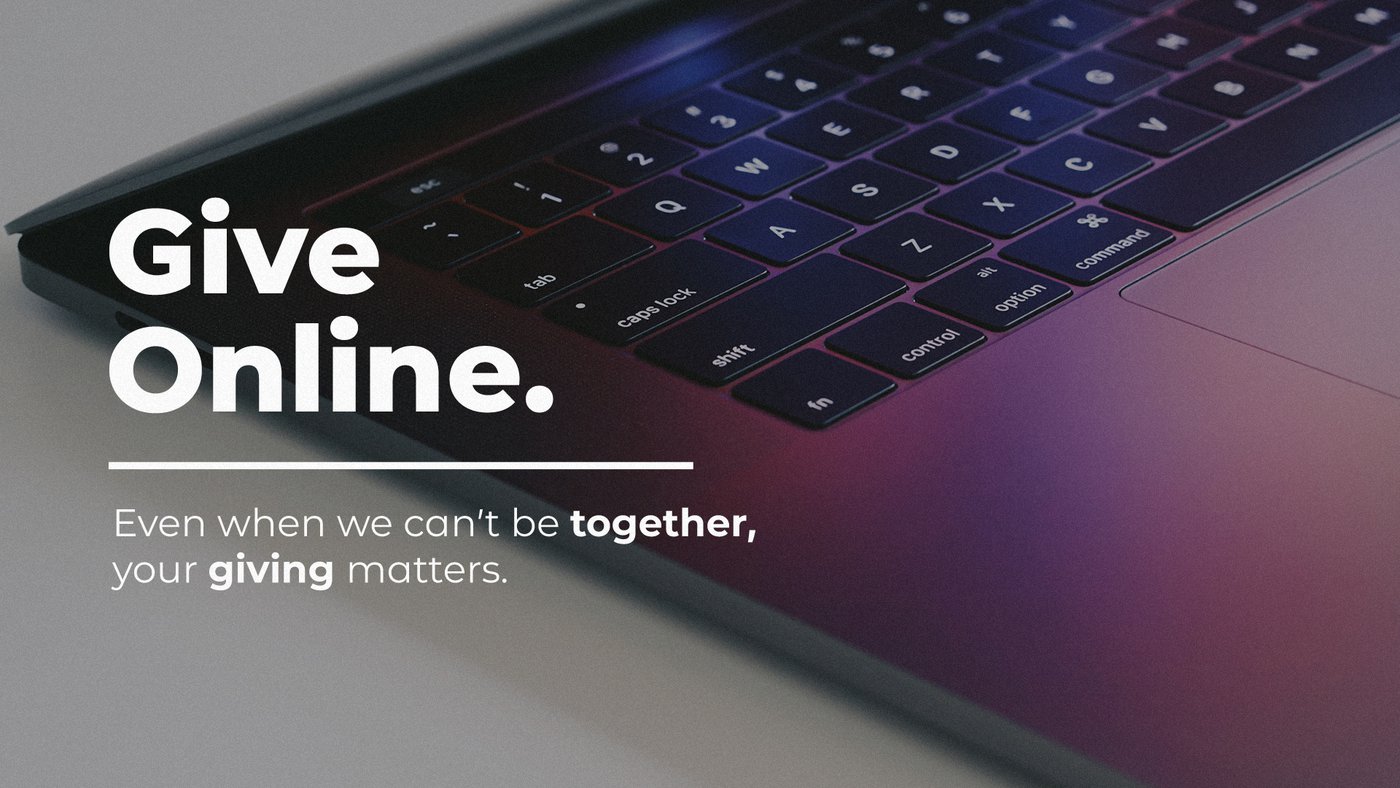 Youth & Children's Resources
An important aspect of what we do is investing into the next generation. We wanted to provide some resources for our children and youth until we are able to get back to our normal services and small groups. If you have any questions, please be sure to contact us!
Youth Pastor - Jenna Sorensen
Children's Director - Cheryl Eyestone
Coronavirus Prayer Guide
Below is a Prayer Guide that we put together as we work through the Coronavirus pandemic. We are asking that you intentionally take time personally, as a family, or with your small group to cover our church, community, and country in prayer!
Small Groups Resources
At this time, we are allowing Small Groups to decide how they would like to proceed and are not under the prohibition. It's an area where we can ban together in faith and pray if we choose to! We encourage you to still meet with your group, dive into God's Word, worship & pray together! As long as your members are in good health and do not feel you have been exposed to sickness, take this time to grow as a group together.
We will keep you updated on the direction for Small Groups as more information becomes available.
Prayer Requests