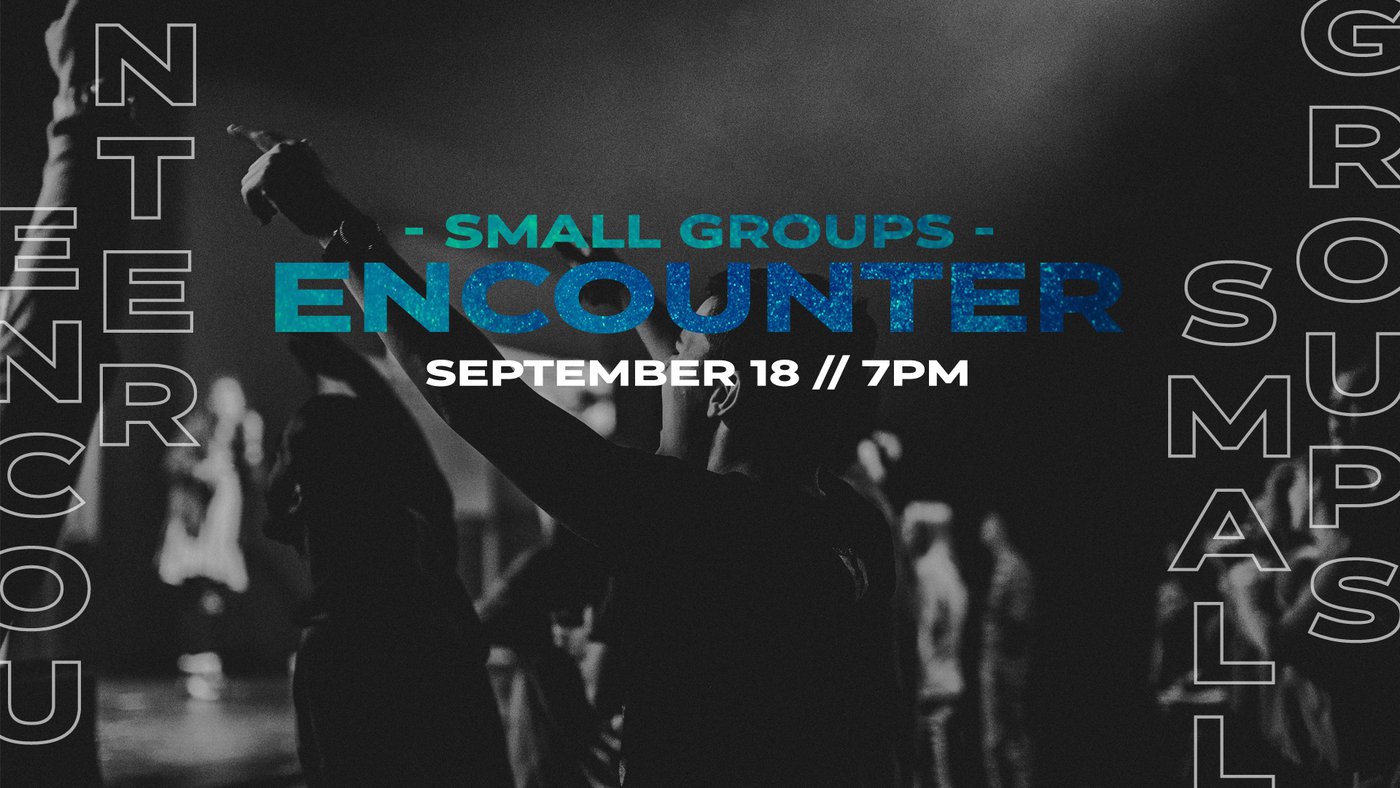 Encounter Small Groups
Small Groups are a great way to dive in, build community and dig deeper for what God is speaking into your life. This is where you can build relationships with people who can support you in your journey.
For this Fall session, we are excited to offer a new environment we are calling "Encounter - Small Groups." Encounter services will be focused on digging deep into God's Word, exploring the Holy Spirit and supernatural realm, and so many other great topics and discussions. This service will be formatted with round tables in the sanctuary with time for teaching, group discussion, question and answer, and prayer. We believe God is going to move in a powerful way through these services and invite everyone to join us!
Services are from 7 PM - 8:15 PM every Wednesday!
No need to sign up, just show up and join a table!
WHY SHOULD I JOIN A SMALL GROUP?
We believe that Small Groups have the ability to not only change your life but the lives of those around you and the community. God designed us to be connected with others so that we can grow in every facet of our lives. We are better together!
WHAT TYPES OF GROUPS ARE THERE?
Our small group environment usually consists of different curriculum focusing on specific life topics. This Fall (2019) we are doing a whole-church intensive called 'Encounter'. It's still small-group minded, just in the sanctuary around tables.
We will have tables available for men, women, and youth along with our open tables. We encourage you to stick to the same group or table each week to help develop relationships and accountability with other believers.
WHAT ABOUT MY KIDS?
Even your kid can join in on the fun! Our EPIC Kids mid-week schedule coincides with the Small Group schedule. You and your child can grow in God at the same time!
Check out the EPiC Kids page to register your children today.