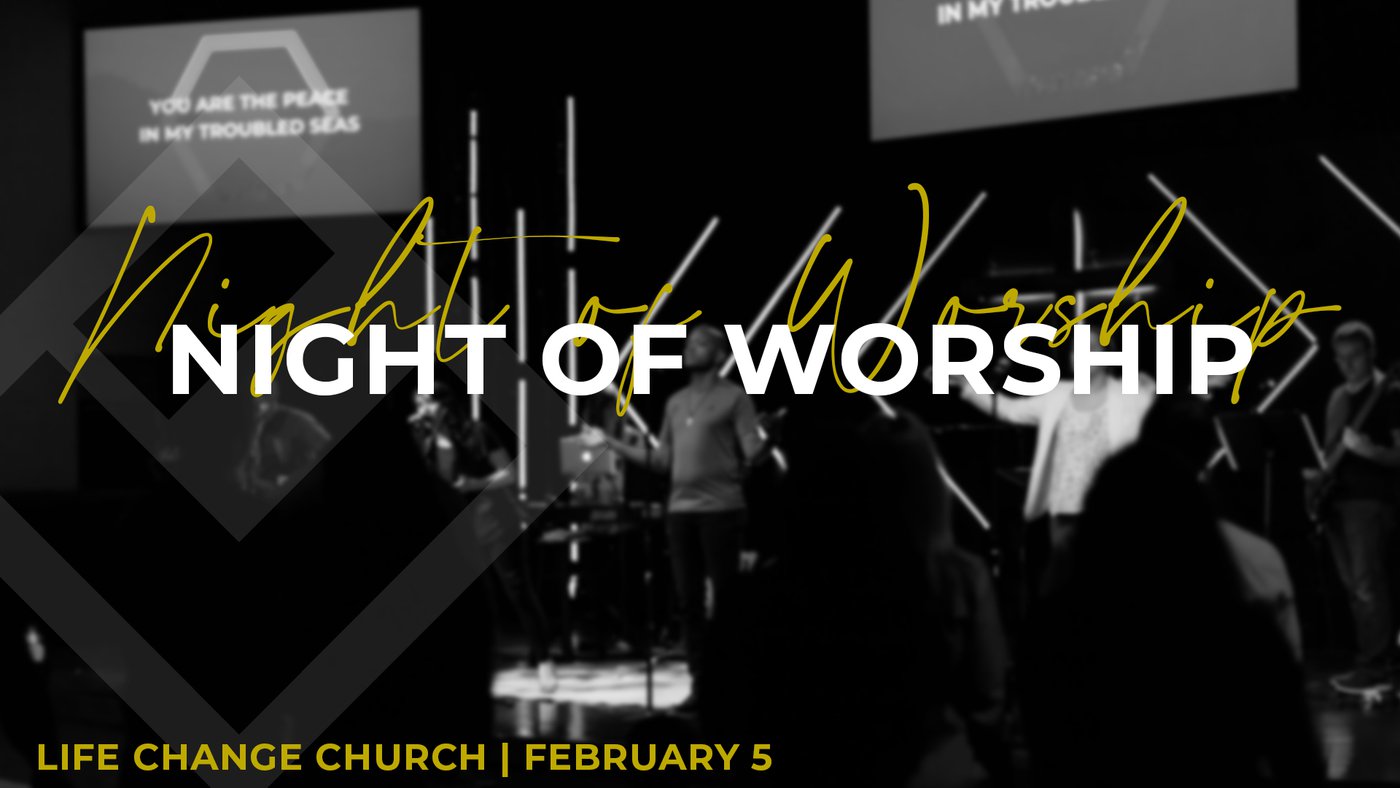 Night of Worship
One of our values at our church is unreserved praise and worship. We love to praise and worship God for who He is and celebrate continued breakthrough in our lives.
Come join us on Friday, April 10 at 7pm for a night of celebration and seek to be in the presence of our amazing God! These services typically last a little over an hour and are an incredible time in God's presence.
Childcare is provided for nursery and pre-school. All other children are encouraged to join us in the Worship Center for the service.