Camera Operator-There are 3 camera operators whose job is to listen to the camera director and get creative shots during praise and worship. During the sermon, you will follow the pastor and keep him in frame.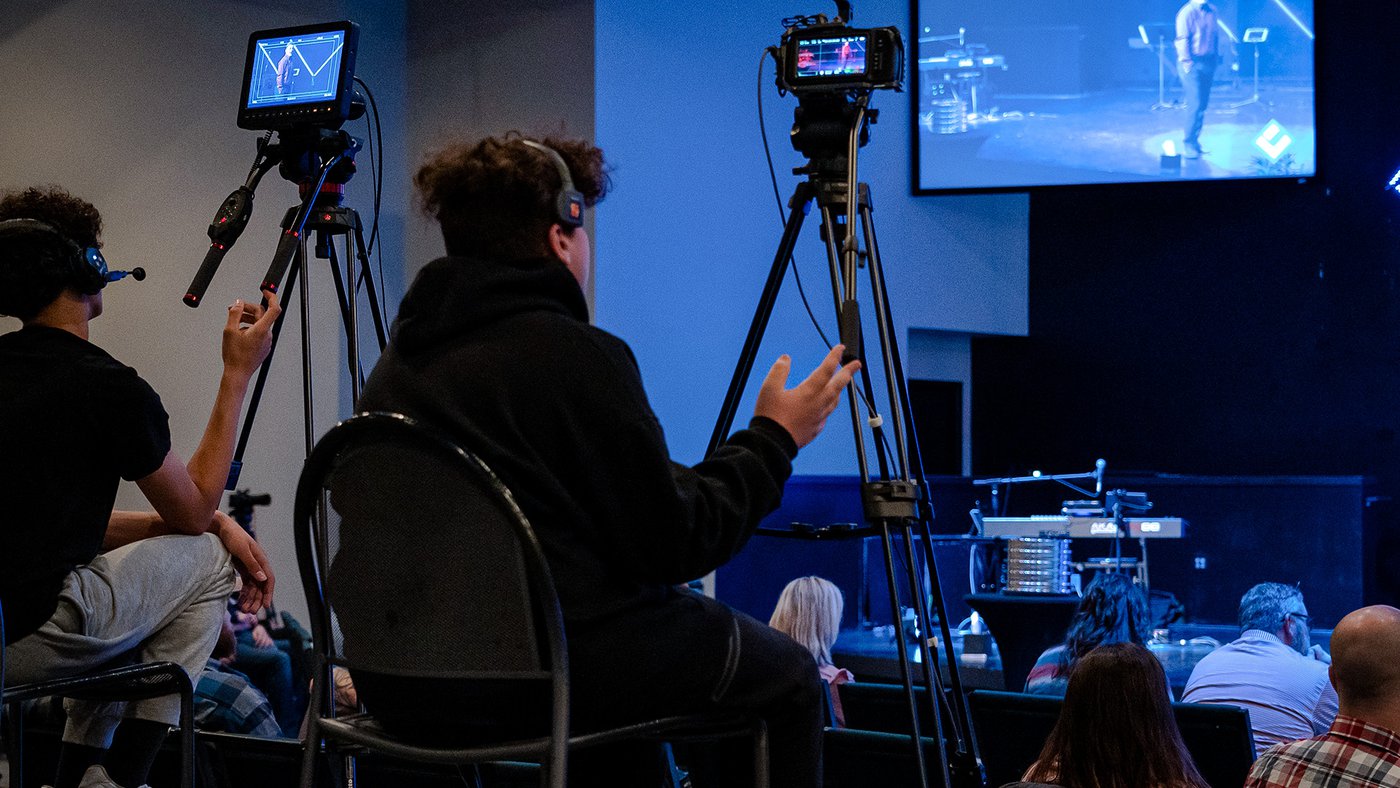 Visuals-the volunteer in charge of visuals controls the lyrics and sermon notes that everyone sees in the sanctuary as well as online. The visual volunteer will also be in charge of changing light scenes listed on the service layout.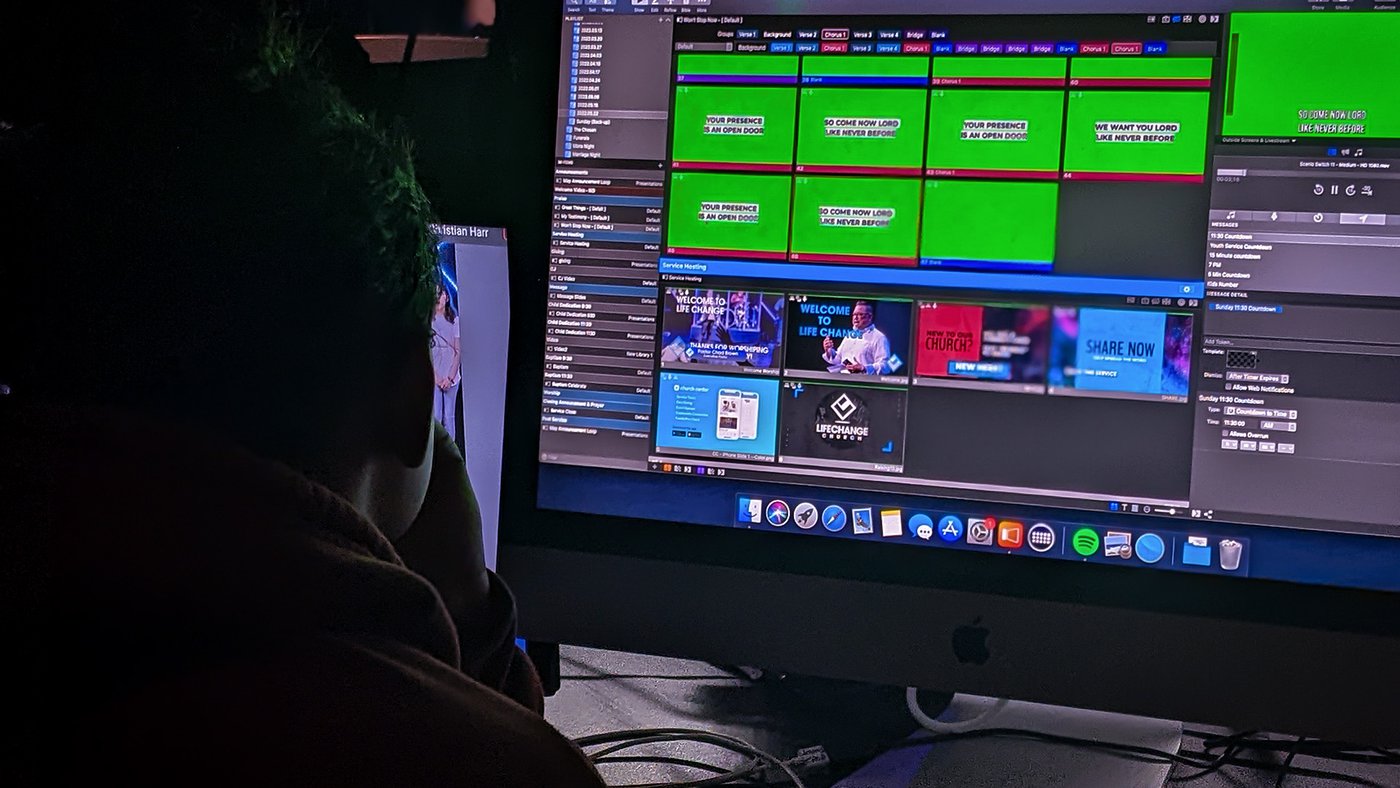 Camera Director/Live Switcher-the camera director/live switcher communicates with the camera operators through a headset and gives direction on what shots they are looking for. They also control a video switcher deciding when the live feed should change and which camera to use. The live feed will be shown in service as well as online.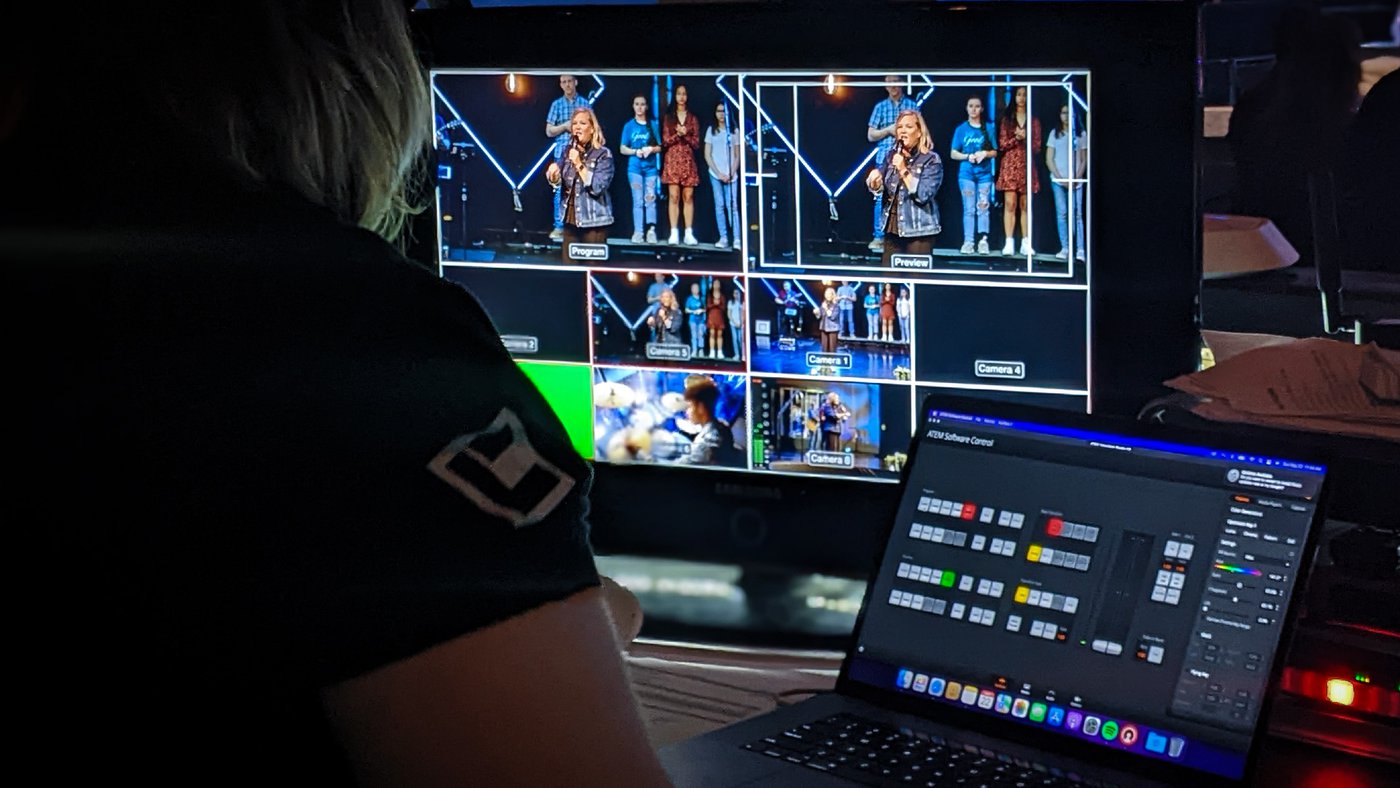 Audio Engineer-the audio engineer needs to be focused and understand how to EQ instruments and vocals. During praise and worship, the audio engineer needs to be fully alert and listen to all the instruments as well as vocals and adjust the audio so we have a good in-house mix. The audio engineer also needs to be fully alert at all times and make sure the correct faders are turned up and unmuted.