What is Life Change Youth?
Life Change Youth is the student ministry of Life Change Church with a vision to see students' lives change by the power of Jesus. We accomplish this by walking out the mission of Life Change Church, in helping students Grow in God, Love Each Other, Reach Our World, Serve in the Church and Worship Our Audience of One.
Youth students. 6th through 12th grade, meet weekly in a large engaging interactive service, where they will invite friends and come together for an encouraging time of worship and hear a gospel message.
Check out the links below to keep connected with small groups, special events, and everything going on with Life Change Youth. Follow us on Facebook and Instagram @Lifechange.yth
LC Youth Fall Nights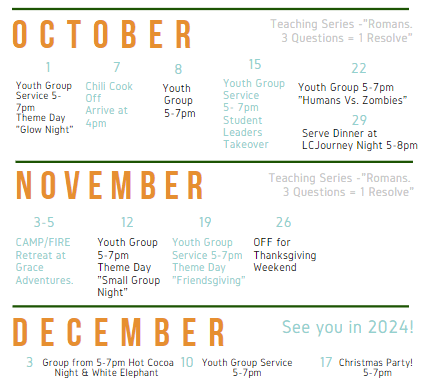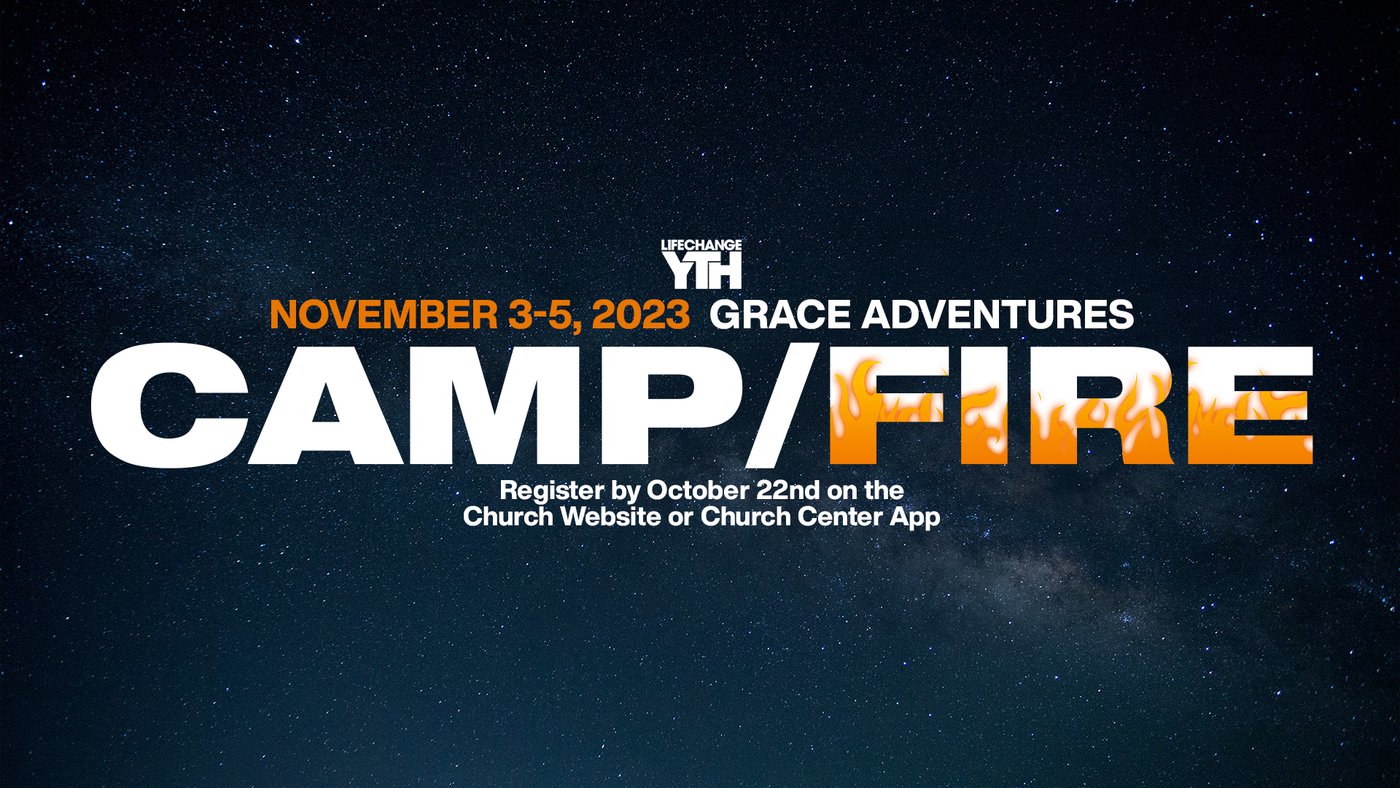 This fall, Life Change Youth will venture to Grace Adventures for an impactful weekend of fellowship, camp fun, and dive into what it looks like to have a heart set on fire for Christ. We will journey through the book of Philippians in this year's theme "FIRE".
Register Now!
$20 fee per person due at sign-up (Students & Leaders)