Our Stories Reveal His Story
We believe that every person has a story to tell that helps reveal who God is in the world. When we share our story, it not only gives God glory, but points others to Him.
God is changing lives and moving in incredible ways here at Life Change. Check out some of the stories of Life Change below and be encouraged!
If you have a story to tell, we want you to share it with us.
The Knapp's Story
I've shared a few times on how amazing our lives have been since we've given our lives to God. Two years ago we were addicted to heroin, getting evicted out of our homes, and on the verge of divorce. We've been completely clean for 18 months now, both have great jobs, our marriage is amazing, we were baptized and accepted God in our life, found Life Change church and since then our lives have taken off in the most amazing way. I never thought we would be where we are today.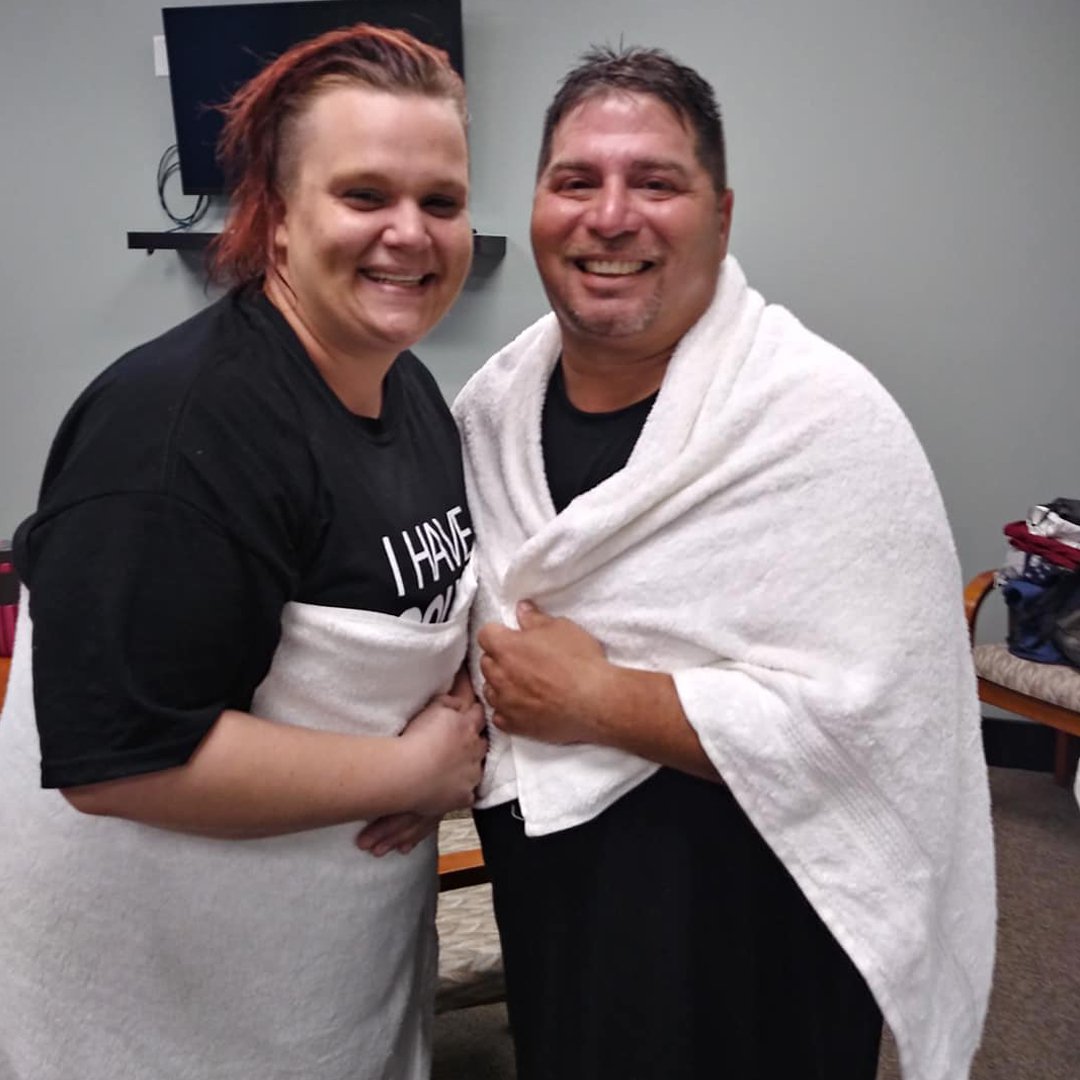 Sara's Story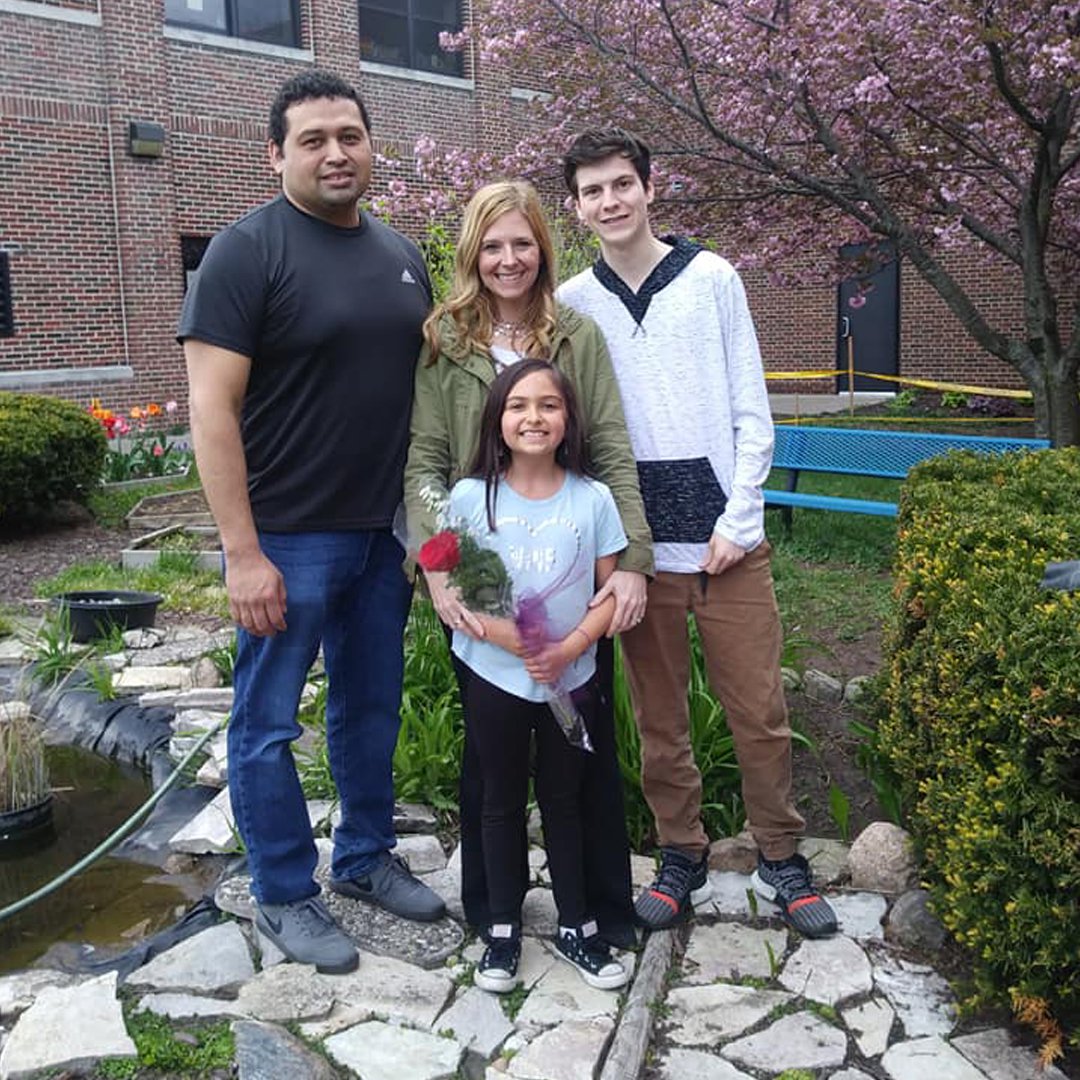 God continues to move and shape my family's faith daily. Recently, I left my job and started my own company. It was a shift that God put directly on my heart and asked me to have faith in the moving pieces. We knew that it would also shift our income temporarily and things would be tight in the process and remained faithful and prayerful in this.
After launching my business, I ended up in the hospital having surgery and not being able to work for a few weeks in recovery. I got back on my feet, persevered, gained back momentum and pursued my mission. Within 2 months, our son went into the hospital with an appendix that was just beginning to rupture. He was in the hospital and then recovering at home. God pulled us both through without any adverse affects and healed us to full recovery. Medical bills have began to pile up. Even with insurance we are buried in ALL the costs associated with hospital visit and stay, surgery costs, and recovery.
I have been participating in the Women's group: The Armor of God recently. It has REALLY helped me press into all of the pieces that God provides in our Armor for each and every battle we encounter. I have been able to relieve so much Faith and PEACE about all of this piling up. So much so that I have been able to shine this peace so that my whole family feels, understands and seeks it as well. It has made me aware of the tactics that Satan uses to distract us, break our confidence, and our faith. The depth of the financial strain could have caused havoc in our family from stress, and it hasn't. Instead it has strengthened us.
I called the hospital this week to set up some payment plans and muddle through the piles. Prior to calling, I prayed. I prayed that God would provide the person on the other end of the phone with compassion, and answers that we could understand and move to. I prayed that he would wrap His love and peace around me during the call so that I could fully express my diligence to take care of these bills. The person on the end of the phone was incredibly compassionate, she asked me to read off all of the amounts, expressed sadness with me for the amounts, understanding for our situation and then expressed her desire to help me find a solution before we ended our call. She explained that 2 surgeries in 2 months is a catastrophic event and so much for one family to bare at one time. She provided me with an option for my family, that would allow us to qualify for funding of some sort for these situations that could cover our costs at 100%!!
I'm emotional just writing this because it's more than I ever could have imagined, and more than I would have believed we deserved. God knows our hearts, He knows our desires, He knows our hurts and His love poured out beyond my comprehension. I had faith that God would provide but because of this class I learned to be more intentional in activating my faith with prayer. We are so grateful for his love. Thank you so much for providing this class! I know that I wasn't called to it by accident. I will continue to use the tools learned from this session for my entire life, share with my family, friends, and those that God shows me that need them. We feel incredibly blessed. Thank you!
The Balkema's Story
It was 6 years ago, almost to the week, that we received a report from the doctor that our first positive IVF pregnancy would end in a miscarriage. After five years of trying for children, without success, we had decided to get help from the experts. My husband and I felt comfortable and confident walking through this process. We found a doctors office where it was more than science. After one of our procedures, I heard praise and worship music playing from the speakers overhead, confirming we were in the right place. So, when we were told the news that our baby wasn't developing properly and to expect a miscarriage sometime in the next two weeks, we were completely stunned. On the way home from that appointment, we called a prayer warrior who helped remind us of God's promises and plan for our life. Once we got home, my husband reminded me to NOT speak of the circumstance, but to pray, get in the Word, and sing God's praises. So, we did just that! The first song that came on was King of My Heart. When the lyrics came to the part that states, "You Are Good, Good, oh Good," it was hard to sing, but we knew it was true. We had a miscarriage the Thursday before Mother's Day weekend. My husband and I, along with prayer warriors, prayed and spoke victory over our IVF journey. We kept note cards with scripture and promises written down and with us. We continued to stand firm in the knowledge of God's word. Fast forward six years later... During my morning prayer and quiet time a few days ago, I was brought to a scripture, on the same page, as one of my underlined promises in Isaiah. When I saw this scripture, I broke down into tears. Isaiah 54:1-3 says "Sing, O childless woman, you who have never given birth! Break into loud and joyful song, O Jerusalem, you who have never been in labor. For the desolate woman now has more children than the woman who lives with her husband," says the Lord. "Enlarge your house, build an addition. Spread out your home, and spare no expense! For you will soon be bursting at the seams. Your descendants will occupy other nations and resettle the ruined cities." After that miscarriage 6 years ago, out beside this verse in my Bible, I wrote and underlined, "THIS IS MY PROMISE: Keep singing praises...I will have children!" After the second round of IVF we were pregnant again, and 9 months later I was able to write our first daughter's name and birthday under where I had declared that promise as ours. Since then, I've written our second daughter's name and birthday, and a couple of days ago I was able to write our twins' names and birthdays as well! They are now 5 years old, 3 years old, and the twins are almost 10 months old! Just as that scripture in Isaiah says, we are "bursting at the seams, and we have a lot of children!" Praise the Lord. God is good ALL THE TIME, and His promises do not have expiration dates!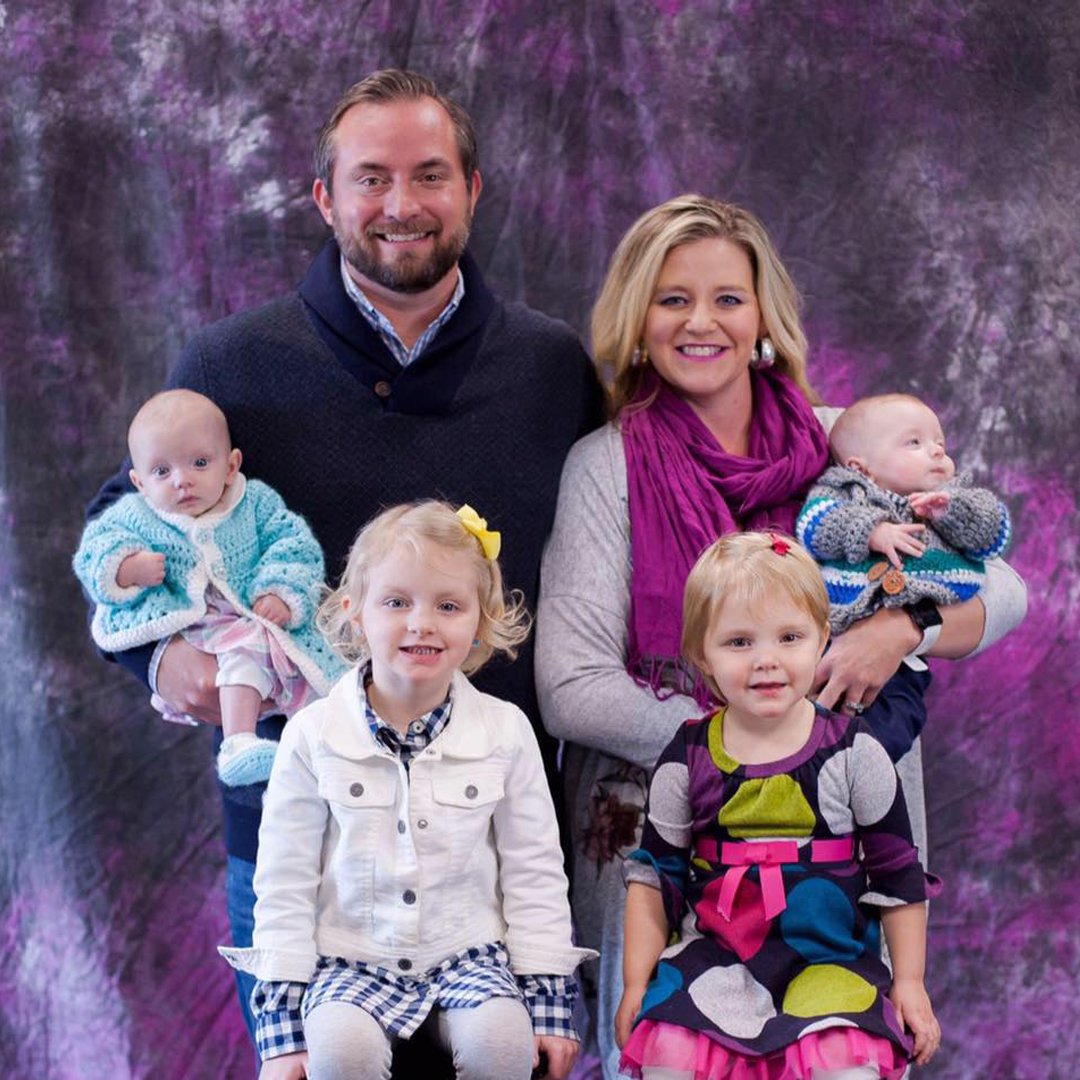 Steve's Story
I really enjoyed the service last week. It was my first time here and I will continue coming back because you make me feel at home. I also accepted Jesus.

Cheryl's Story
Last week Wednesday I was sick. I rarely get sick, but when I do, it's usually pretty bad. I had to work Wednesday and then serve Wednesday night. I struggled to focus, my head was cloudy, it hurt SO bad! Both of my ears hurt, my chest was heavy and my throat hurt. My voice was gone. It was hard to maintain a positive attitude. If I'm honest, it was hard to just stay awake. Wednesday evening a friend of mine left the small group that she was facilitating and waited for me to be available so she could take me to the prayer team. The prayer team prayed over me, and all I could think was, "Lord, help me to receive these prayers. I want to receive these healing prayers, Father!" The whole time they prayed, that's all I could think. I didn't feel better after their prayer. I didn't feel better when my serving ended. But when I got home, after I tucked my kids into bed and I could lay my own head down, I was pain-free! I had been physically healed by GOD for the FIRST time in my life!!
Testimonies by Topic
Share Your Story
Do you have a story to tell of how God has changed your life? Use the link below to share it with us! We can't wait to celebrate together with you!