Our Stories Reveal His Story
We believe that every person has a story to tell that helps reveal who God is in the world. When we share our story, it not only gives God glory, but points others to Him.
God is changing lives and moving in incredible ways here at Life Change. Check out some of the stories of Life Change below and be encouraged!
If you have a story to tell, we want you to share it with us.
Kurt's Story
When we were 28 weeks pregnant my wife had to go on bed rest as our baby was getting 20 % of the nutrients he needed as God designed the umbilical cord to attach at the end instead of the middle. So because we know everything we had people praying the baby would make at least to 32 weeks if not full term so there wouldn't be any development issues. At 30 weeks my wife was put in the hospital and at 31 weeks our son was born with 4,000 platelets when the average baby is born with 100,000-200,000. Had he gone any longer in the pregnancy our son's brain would have hemorrhaged and he would have died. Praise God He knows best and didn't answer our prayer the way we were praying. Totally has changed how we pray now especially as we praise God that our son is now 15 yrs old.
Jackie's Story
Wow! What an especially CRAZY week it was for me. When Jenna, our worship director at church, says sometimes that some weeks we're riding the upside of the roller coaster of life, and others we're trying to hold on desperately on the flip side.... This week was my flip side. Really threw me for a loop there, but God must have a plan to push me out of my comfort zone and challenge my faith to grow. Because even though I'm still in it, God has already touched my heart and shown me His loving hand, taking the wheel of my life, and making things work for His precious child who desires to obey Him (that's me)! It started off with last Sunday, learning to proclaim His promises, making DECLARATIONS for things expected but not yet to come! Before I even heard that message Pastor Ron preached last week, the enemy started ruining my week already with bad news. Our truck was making an awful sound when my hubby tried to drive it to church, so I turned around halfway to church, drove home to pick him up. I have been using his truck to get to work because it needed some mechanical TLC, and my drive to work was shorter than Derek's. So that news to me meant that I have no reliable vehicle to go to work in the next day. Right off the bat, I had to start declaring that "God, YOU ARE OUR PROVIDER! And I am a child of Yours, You have not forsaken me, and I know Your plan for us is coming right around the corner!!!!" I believe sometimes, I'm declaring things loudly because my spirit is struggling to believe it, but deep deep down, my faith is clinging onto all that God says in His word. Monday comes around. I drive to work thankfully and anxiously in my mother-in-law's van, which also isn't the most reliable. This was all added to a Monday that I knew was going to be stressful at work because 1. Summer is our busy season at work and 2. We are currently in need of more help staff-wise at work. 3. Monday is a mad-house because it's the day after a weekend. Thankfully, the car shifted fine and I got to work on time, not without having praise music blasting through my whole drive to work. Work was challenging and very tiring, but I got through it all just fine, thanks to our heavenly Father. But then came more bad news…. The next morning I was told we were gonna be down 1 staff member, which puts the 2 coworkers that I worked with yesterday, and myself, in a very very very stressful situation. So I mentally prepared myself for that before getting into work. The van stalled for 20 mins as I tried desperately to get to work, so I was late and made the start to my day even WORSE. In the words of that cute, 2014 family comedy movie, it was Jackie and the Terrible, Horrible, No Good, Very Bad Tuesday. I didn't leave work until past 7pm, which I have never done before in my life, and lingering in the back of my mind, I knew I possibly had to work an extra day this week because my coworker than called in that day was injured. On my drive home I sang the song "Yes I Will" by Vertical Worship, and that will now be my anthem for the rest of the year. I will be honest, I broke down when I got home that day. I cried because all my personal problems, ongoing vehicle problems and work problems all seemed to weigh down on me all at once, and I thought to myself, "God… I really need you to show up, because I'm at the end of my rope here. I can't do it. I know I've needed you everyday since I became a mom… but right now is do or die, and if you don't help me, I'm gonna sink. I'm not coming up for air, and if I was drowning, this is the part where the tippy top of my longest finger is the only thing you can see left of me that's above water, reaching up for help. So WHERE ARE YOU RIGHT NOW? I FEEL SO ALONE, YOU NEED TO BE HERE!!! Because I'm not moving forward until You show up. You are going to be bigger than my problems God. I KNOW YOU'RE BIGGER!!! Please please please, show Yourself to be. I BEEGGGG YOU!!! Please be bigger than my circumstances and show me Your ways and Your goodness and that You are in control." The next day I took it easy. It was an atypical day off with my littles because we didn't have a dependable vehicle, and even less dependable bank account. Regardless of that, I made the best of things. My MIL graciously helped me out with the kids so I could run some errands and pick up a few necessities for life… like diapers. I managed to sign my son up for fall soccer and take Kaiya's 9 month pictures so there's my silver lining for the week so far. And at the end of the day I was asked to work the extra day that I had anticipated (but hoped it wouldn't happen). My MIL graciously agreed to watch my kids that day for me too, even though she was probably exhausted from life as well. Any day that I don't have off, she doesn't either, so I try my hardest to not work when I don't have to, because that means she has to deal with my munchkins all day, for 12 hours almost. The next day (we're on Thursday now), I texted my friend/coworker that if she doesn't see me at work on time it's because my vehicle is stalling and I'm just waiting for the gears to shift over so I can get to work. I prayed for a minute right before getting out of my driveway that God will take care of me today, that no matter what happens, I know my heavenly Father sees me, He loves me, and He will make a way. The van didn't give me major problems and traffic did not work against me. I knew God was holding my van together and clearing my path to work. The radio station I listen to every time I drive started playing "Joy" by For King and Country, and tears just started pouring down my face. You bet I rolled down the windows, turned the volume all the way up, danced and sang my heart out as I drove to work. (Yes… I probably looked ridiculous, like I had ants in my pants, but I didn't care. God had given me joy and I just couldn't contain it!) The rest of the day at work was history, things went smoothly as we were fully staffed and many of my coworkers thanked me for filling in. I will like them to know now that whatever I do, I do into the Lord, and also because I truly cared about my team at work. By Friday, the van wasn't in any better condition than before, but God still got me to work on time, without any glitches, and throughout the entire week, He got me home just fine (with minimal stress to me). My injured coworker showed up to work unexpectedly and we all helped her so she didn't have to do anything strenuous at work. All in all, Friday went pretty well. I sang "Yes I Will" multiple times over the course of Thursday and Friday, and the Hillsong "I am who you say I am" song also came up here and there. On Thursday, God gave my friend a good medical report that she had been worried about, which made way for her to give me next Friday off, that my husband had wished I could take off work to spend more time with me. In her words, she said "it must be fate", and I said yes…. It had to be… because GOD! She had said that because a couple months ago, I gave her my Friday off so she could spend some time with her relative that she doesn't get to see very often. This week she's giving me her Friday off so I can spend it with my love one too! God is good, my friends. So so good, even in the midst of all the very very bad. And God hears and answers prayer, so never stop praying, never give up, and never stop believing even if believing is the hardest thing you could make yourself do. God can make beauty out of ashes.
Joshua's Story
I found your church back in 2013-2014 when I was attending Baker College in Muskegon. A friend told me about you and I attended church. I was in a rough part of my life and was slipping on belief if God was truly real or not. The worship you have and the message given at every service truly opened my eyes again. I still remember the day I broke down at the alter and knew my life was forever changed. My goal before moving here to Georgia was to bring any college friends to church to learn Gods word. Now I am a huge part of my church here in Georgia and also serve with our youth ministry. I'm a cop for a sheriffs office. I also play guitar for our praise band at church that we are forming. I enjoy worship so much and felt I truly needed to share with you. I share my story and the name of your church every time I talk about God. Keep spreading Gods word and bringing those lost to the Lord. I pray for you. Please keep our law enforcement in your prayers. Love you all!
Holly's Story
Throughout my years in the military, my heart had been hardened, and the way about me had been harsh and rough around the edges. I didn't trust people, and I did not put myself "out there" for people to get to know me. I was stand offish, quiet, and unsure of myself in my new role in the civilian world. In a sense, I was a bit lost. Moving home didn't feel like home, everything had changed, and I wasn't sure where I belonged. Then I started going to Life Change Church. I knew I was lost. I needed help, and I knew that the help I needed could only come from God. However, it wasn't until I started serving in EPiC kids, that Life Change Church started to feel like "home." I was going to Sunday services, I had even been a part of a few small groups, but I still felt like an outsider. Then it happened, my friend Melissa pushed me out of my comfort zone, and we attended "Growth Track" together. From the moment I entered Growth Track, knew I needed to serve. I could feel God pushing me to take the next step, so reluctantly and nervously, I did. It wasn't long after I attended Growth Track that, that I signed up to serve in the Elementary Room with EPiC Kids. From the first time that I served, I knew that God was working in my life. I could feel the presence of the Holy Spirit changing me, making me "softer" and more loving. The more I served, the more my confidence grew, and the more I was pulled out of my shell. Each time that I served, I could feel the love in my heart growing for the kids I was serving. I went from just wanting to help my own kids learn about Jesus to being fully invested in all of the kids that walked through the door. I went from being a "helper" to leading small group, then large group, and even praise and worship! The more I trusted God, the more I started to grow into the person God was calling me to be. Believe it or not, but the shy, unsure person I was when I started going to Life Change Church has morphed into a smiling leader who dances and sings "off key" at the top of my lungs in front of the entire room! Serving God in EPiC kids not only opened my own heart and changed me, but it is also impacting my family. My husband and my two older kids both serve. My husband and I can be having the worst day ever, and I can see him following God's calling in the preschool room and my heart fills with joy and love. Watching him stepping out in faith and leading kids in the preschool room has been life changing for me to see. I love watching my husband becoming the man God is calling him to be, and it all started because he followed God's calling to serve. Serving in EPiC kids has also impacted my kids. My two older kids are becoming more confident in their faith. They are serving not because I asked them to, but because they want to. They are learning what it means to follow God and are becoming more astute to hearing God's voice amongst the chaos of life. They are learning the meaning of commitment, love, discipline, and so much more all because they followed God's prompting to serve. It melts my heart to see them grown in God and I am so incredibly proud of them. My youngest is too small to serve but let me just give a shout out to his leaders! My youngest was very shy when we first started going to Life Change. It was a struggle to get him to leave my side. But he confidently walks into his classroom now. Not only does he learn about Jesus, but he trusts his leaders/teachers. He knows he is safe. And here is the kicker….he has fun! He has FUN, even though we are at church two services every Sunday. He loves every minute of both his Kinder class and KOPS (Kids of Parents Serving) class. He is seeing firsthand what it means to walk in faith by watching the leaders in his life (in both the kinder room and KOPs class) model what that means. Serving in EPiC kids has changed my life and has impacted my family in so many different ways. More ways than I even have listed here! And it all started because we said "Yes" to God and trusted him to grow us into the people he has called us to be. We still have a lot of growing to do, and fall on our faces more often than not, but "saying yes" to God by serving in EPiC kids has been an amazing experience and I can't wait to see what God has in store for the future!
Cindy's Story
I am grateful for God giving me the opportunity to be a consistent adult presence in a young person's life. I was able to offer advice, share life experiences, and help my student navigate challenges. I have seen how mentoring promotes positive social attitudes and gives youth the ability to trust their teachers and parents more and better able to communicate with them! It definitely takes a "village" to change lives! Praise be to God for the opportunity to mentor!

Lisa's Story
Back in Nov of 2018 I walked into Life Change Church and heard the song "Who you say I am" by Hillsong Worshiping turned and looked at my daughter in law and said "I've found my church, this is it." I went home and told my husband about my experience at church and how I was greeted by Brenda, Pastors wife and how she took time to show us around and made us feel right at home. I told my husband that I have found my church home. Over the next couple of months I would ask my husband to come to church with me and he would say things like "I'm busy" or "I have things to get done today" I finally stopped asking him to come to church. One Sunday I was talking to Rita about this and she said I should just pray on it, which I had been but I thought, yeah I really just need to keep praying, my husband will come to church in his own time. One Sunday I was getting ready to go to church and as I was putting on my coat my husband had starting turning off the kitchen lights and I asked him where he was going and he said "To church with you." I was so excited but curbed my enthusiasm, maybe he wouldn't like it here so I just silently prayed that he would love this church as I do. My husband has come to church every Sunday since, even on the day I couldn't go because I was out of town, and he took his brother with him. Our GOD is an awesome GOD. Mark 11:24. Therefore I tell you, whatever you ask for in prayer, believe that you have received it, and it will be yours. All things in his time... never give up, HE won't give up on you. Thank You Life Change for you support and guidance.
Stephanie's Story
In EPiC kids we are learning about the fruits of the spirit this summer. The week we learned about peace, I taught in the kindergarten room. I prayed with them and listened to their worries. The activity included naming a worry and adding a lego to build a big tower. I then showed them what happens when they give their worry to God by breaking apart the tower of legos. My heart was so touched to hear the things these kids worry about, like "my brother running away", and pointing them to God in prayer was such an honor!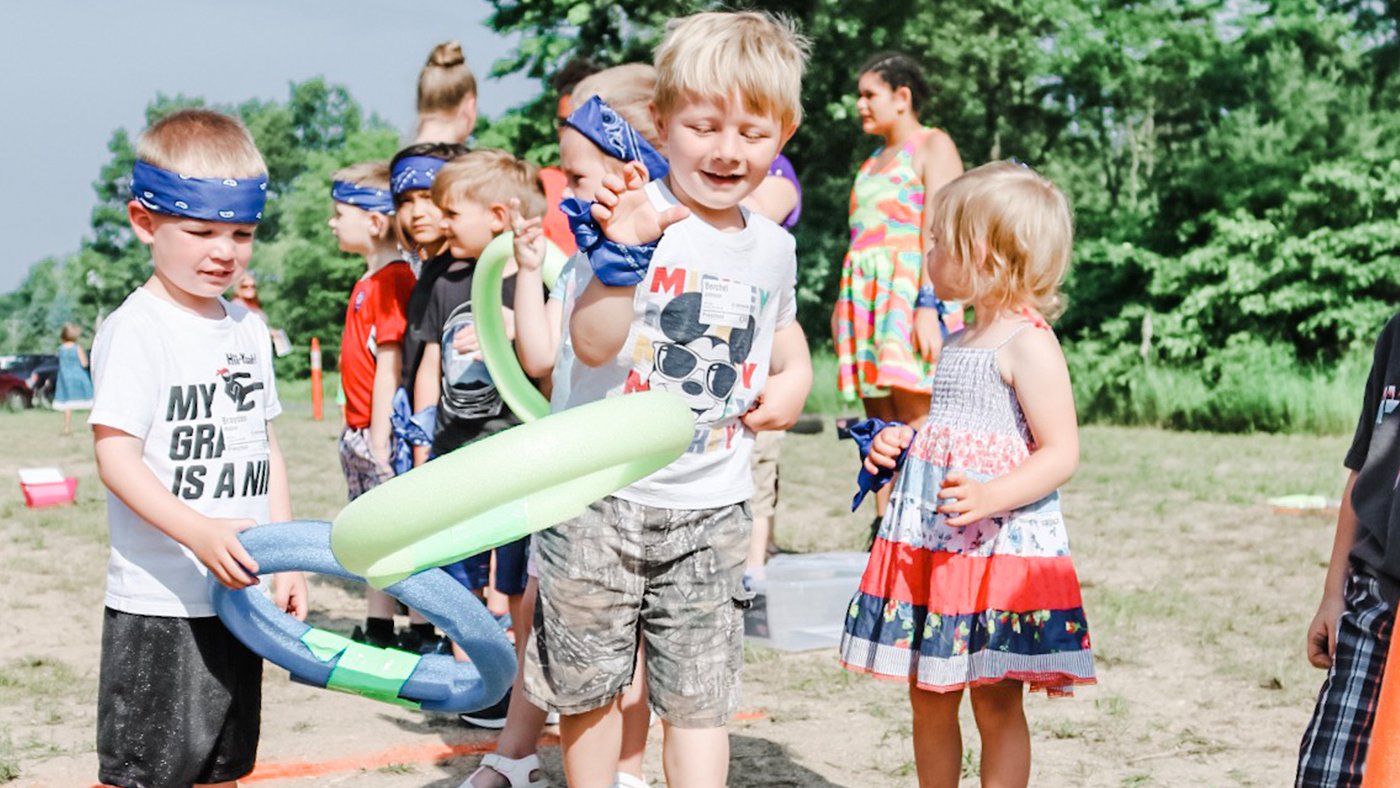 Anna's Story
A million thanks to everyone who has stood in agreement with us over the past few weeks for Anna Burnett. Here's the gist... God is a good and is still in the business of working miracles and bringing healing. Anna did very well under anesthesia with no issues, stressors, or concerns. During the heart cath, they were able to get through to both sides of the heart (God's hand at work! 4 years ago they were not able to get through the scar tissue) - the Mitral valve is doing fine with no leakage, (God's hand at work! Echo and Cardiac MRI previously showed at least mild regurgitation) the Pulmonary valve has mild/moderate leakage, (still God's hand at work! - Echo and Cardiac MRI showed more serious regurgitation), the Coronary arteries look good (even the left one which they were most worried about - God's hand!), the stent is wide open - no need for dilation (God's hand!). There is still moderate depression of the heart function, especially in the ventricles, and signs of Congestive Heart Failure which should be manageable with an increase in medication. During the Electrophysiology testing, they discovered that Anna's Sinus and AV nodes are both working better than previous studies indicated (God's hand at work!). They were able to complete all testing without any dangerous rhythms appearing (God's hand at work! - previous testing showed junctional rhythm and ventricular tachycardia)... due to this the ICD - defibrillator/pacemaker is being put on hold. There are no words to express my gratitude to all of you who held us in your prayers when we were scared, worried, and weak and who tolerated me blowing up your phone with my requests. We are continuing to pray over Anna for complete healing while we praise God for the work He has done so far.
The Knapp's Story
I've shared a few times on how amazing our lives have been since we've given our lives to God. Two years ago we were addicted to heroin, getting evicted out of our homes, and on the verge of divorce. We've been completely clean for 18 months now, both have great jobs, our marriage is amazing, we were baptized and accepted God in our life, found Life Change church and since then our lives have taken off in the most amazing way. I never thought we would be where we are today.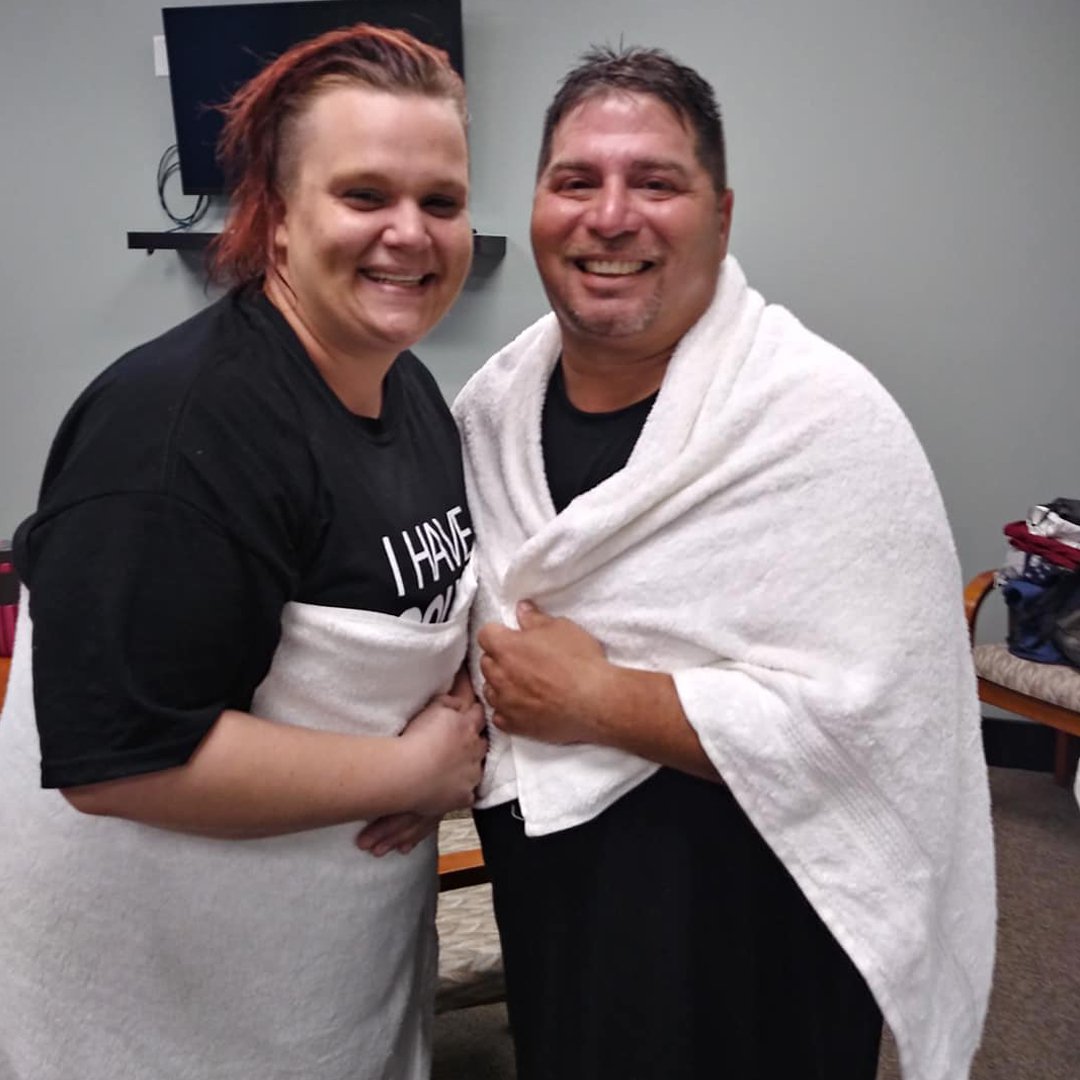 Testimonies by Topic
Share Your Story
Do you have a story to tell of how God has changed your life? Use the link below to share it with us! We can't wait to celebrate together with you!