Our Stories Reveal His Story
We believe that every person has a story to tell that helps reveal who God is in the world. When we share our story, it not only gives God glory, but points others to Him.
God is changing lives and moving in incredible ways here at Life Change. Check out some of the stories of Life Change below and be encouraged!
If you have a story to tell, we want you to share it with us.
Steve's Story
I am going to make a long story short. Since the beginning of this year, my life has been turned upside down. I went through 2 major surgeries. I thought I could handle anything that happened to me. I had a "I got this" attitude, boy was I wrong. I first got brought to Life Change Church by my wife, who in turn was brought the week before by my son in law. I really didn't want to go, but I did. Once I did, it was a spiritual awakening. I could feel the power over me. After the sermon I got to my car and i couldn't wait to come back! As the weeks followed more and more I felt like I had a place where I could grow. After a little while I gave myself to the Lord and was soon baptized. But after a short time, I had the test of all tests, not just for me, but also for my wife. I was admitted to the hospital, not knowing what was to follow. Soon enough I found out that I had to have open heart surgery. Through it all, I started thinking that I have not prayed for myself, just the ones around me. I remember laying in the hospital bed before surgery thinking to myself, why me. But in all reality it was not just me. My wife, my kids, and my family were affected. Then 2 gentlemen from church came to the hospital to see me. While they were there, they prayed over me, I felt a tear roll down my face and from that moment t on I knew that myself and my family were in great hands, and that God would take care of us. And through His grace my family and I made it through. It is through God that I realize that he will test you, but is always with you.
Leanne's Story
I started going to Life Change Church in 2018. Since I started coming my life has taken some major turns. My story begins January 7th, 2017. January 7th, 2017 my 5 year old had a seizure at home for no apparent reason. The seizure lasted 35 minutes. The longest 35 minutes of my life. It required emergency rescue medication and she was taken via ambulance to the local hospital. For 5 years my life was normal, until that one day. The truth is...we are all just one phone call away from being dropped to our knees. The only difference between you and me...is really just luck. 2017 was the year my daughter was officially diagnosed with Epilepsy (a seizure disorder). 2018 I joined Life Change Church. When I joined...I was scared, alone, broken, and fighting for my daughter's life with no direction and no answers to what was happening. I also become a single mom to my 2 little girls...and was trying to keep my head above water. For the first time in my life I felt like I had zero control over what was happening. You see with seizures...they are 100% unpredictable. I couldn't stop the seizures, I could't fix this. Everything was broken beyond repair. When a problem/illness doesn't have a solution/cure, you realize quickly you aren't in control... God is. You take your hands off the wheel and say "God I need you to drive" and you move over into the passenger seat. I would come into church and just cry every Sunday. I went to the altar every single time. On my knees...a pain I wish upon no one. A desperate cry for help. No I needed more than help. I needed a miracle. I needed answers....even if I didn't like the answer...I begged for just that. 2018-2019 I felt I had found my church at Life change. My girls would come with me as often as we could. My children and I were baptized in the church. I would leave it all on the altar...a safe place I could cry (not in front of my kids)...a place I could be vulnerable and broken. As a result my faith strengthen. I had to believe that everything was going to be O.K. I had to believe that God had a plan...a really good plan....and I had to TRUST this journey. I felt alone...but I know I was never alone. He was there, and still is, every single step of the way. 2018-2019 Lily's seizures got worse. I thought several times I was going to lose my child. 2019 I got the answer I had been praying so long for. It just wasn't really the answer I wanted to hear. I was told by Lily's doctors at Devos that unfortunately Lily's seizures were not controlled by any medications and her quality of life is the best it will be right now...because the seizures were slowly going to damage the rest of her brain. They said the "Good" news was that Lily was a candidate for brain surgery. They would remove her entire left occipital lobe (responsible for vision) since this is where her seizures originated from. I was told that there was a 60% chance it would work and Lily would become seizure free for the rest of her life, and a 40% chance it wouldn't. Regardless of the outcome...Lily was guaranteed to lose 50% of her peripheral vision in both eyes (making her legally blind and never able to drive). Where do you go from there?!?! I..... went back to that altar. I made my bargains with God. I would trade her vision for seizure freedom...but I needed to trust that God wouldn't fail me. If HE brought me to this....HE HAD to bring me through this. I accepted what I didn't want to accept...I put 100% trust in God, and I scheduled her surgery. It was 4 weeks away. I felt like I was on a train going 1,000 miles an hour heading for a brick wall....and I could t stop it...I couldn't get off. April 25 2019 - Lily underwent 9 hours of brain surgery. I prayed....A LOT!!!!! and waited. Lily was discharged from the hospital 48 hours later! (48 hours?!?! WAIT...What???) Pain management was children's Tylenol and ibuprofen!. (That's CRAZY!!!!) She returned back to school 2 weeks later! She did have the vision loss as stated before, and doctors were amazed at how suddenly she adjusted to it with little complications to daily life. August 25th 2019 Lily was 4 months seizure free. We began to take Lily off all her seizure medications slowly. It took 15 weeks total. There was a 80% she could have a seizure at this time. December 25th 2019 - I got my miracle....my answered prayer. April 25th (surgery) - Dec 25th (Christmas) Lily was 8 months seizure free and 100% off all medications. I am blessed. I am forever grateful. I am a firm believer that God was always in control especially when I felt like everything was out of control. I am here to tell you to never lose hope, never lose faith, never think you walk alone. Today I walk into church...and I still cry. But this time its different. They are tears full of happiness instead of sorrow. He brought me through it!!!! I'm here...standing....and I'm pretty darn proud of that! It could be days, weeks, or even months until something else brings me to my knees again...bringing me in front of that altar. I have no control over that....this is life. Life happens. But I can promise you that altar can change your life. Open your heart, trust in something so much greater than your wildest dreams, stop dwelling over the worst case scenario...silence your mind and listen to your soul. And then JUMP into the unknown with faith. He wants to catch you. He wants to drive....you just have to ask him to! Let go and Let God. ** To watch VIDEO of #TeamBug (Lily Bug) and a very special thank you to the hundreds of people/church's across the states that prayed for my daughter.... Copy and paste the link below: https://www.youtube.com/watch?v=KlBVArqTBvI or search #TeamBug on www.youtube.com Thank you for allowing me to share my story with you!
Leighann's Story
It's been a while since we were able to make it to church but today was the day!! My boss tried to call me in at 6am but NOTHING was stopping me today!! I've missed attending church so much. I could tell there was something missing for sure, I was starting to settle, I was letting myself sink in a hole but let me tell you, the second I was on church property I knew I was where I belong!!! As always we were welcomed with smiles and a hug at the door...I could breathe!!! I took a deep breath!!! There's no better way to start out the year than to spend it at Life Change!! Some of you know my story with overcoming addiction. I had such a drive the last two years to become a recovery coach and help people with addiction. The last month i was actually thinking about not doing it anymore....like ..WHAT?!?! That's how I knew something wasn't right!! I've also been struggling with reaching out to my dad. Today I got my "drive" back...I want to say THANK YOU to Rita for introducing me to Becky that will be leading Celebrate Recovery, I'll be joining that small group for sure!! Tell me God doesn't work in crazy ways?!? I've also decided I'm going to be calling my dad. If things don't go the way I'd like it's all part of God's plan and at least he will know I love him before it's too late. I'm so grateful for our church.....I'm so grateful for my relationship with our father, what a great "dad"we have ❤️
David's Story
I want to take a minute to tell you all what an AMAZING place this is. I walked in the door 3 years ago with literally NO FAITH, but yet still felt welcome. As I'm sitting through the service I look through the crowd and see a familiar face and I felt even more at ease. Something told me I needed to keep coming back. I thought I was there to support my wife's worship. Little did I know that I actually found HOME. 3 years ago I had cancer in my pancreas, a broken leg, was homeless and at the end of my rope I'm happy and proud to say, that today the cancer is gone, I walk just fine, I have a home, an amazing wife, and I'm surrounded by beautiful and amazing people. This place couldn't have a better name. My life is FOREVER CHANGED.
Jonathan and Molly's Story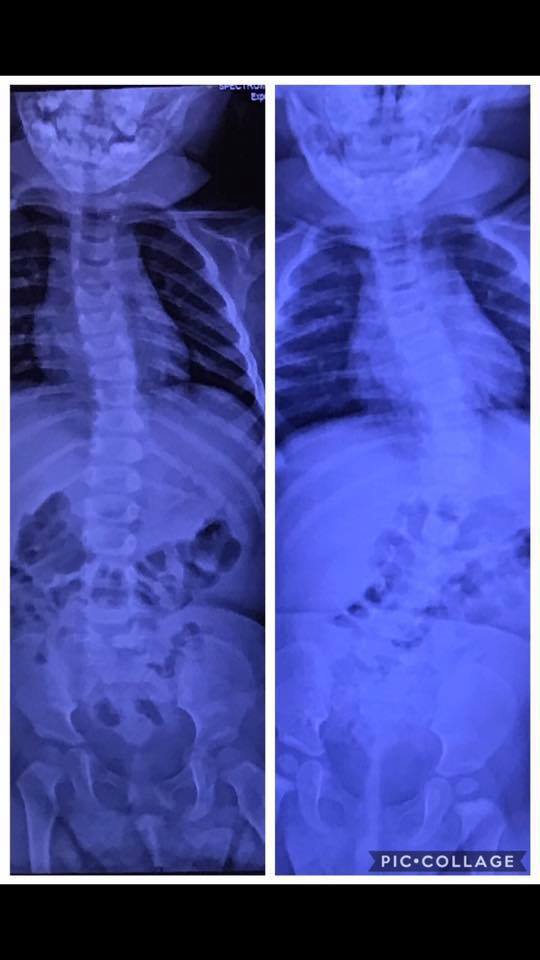 Not many people know this but when our daughter was 4 months old she was diagnosed with Infantile Idiopathic Scoliosis. Only 1% of scoliosis cases are diagnosed as a baby (most develop during adolescence).
We had some testing and doctor appointments and at first they were just going to watch it for a few months. We started praying and so many of you also started praying.
At the follow up we found out that it was getting progressively worse and making one of her rib cages protrude. It went from a 25 degree curve to a 42 degree curve in a few short months. (They do surgery at 50 degrees). We prayed a lot that God would ultimately heal her and give wisdom on what steps to take.
So in March she got a brace to wear at night. We felt like God led us to this option. It was so hard to put her in it and not have her understand why. We continued to pray.
Along the way we heard many things from doctors like "she won't ever walk right," and "she will need back surgery, probably multiple surgeries." The worst by far was "a tumor on her brain stem could be causing the curve." It was hard not to listen to these voices. At times I listened to the voice of fear the loudest in my life.
Fast forward to her last appointment where they said her curve was down to 17 degrees!! The brace was only supposed to stop the curve from getting worse. It wasn't supposed to necessarily make it better. So we know God was the one to heal her back. He had it all taken care of.
So tonight, our sweet girl took her first steps! And it just reminded me of our journey with her back and how good God is. So if you see her walking I hope it reminds you of my post and that you give God glory for what he did.
*she still is wearing the brace til February and then she gets checked again and hopefully won't need to brace anymore!
Thank you for all the prayers and love!
Julie's Story
Before I started going to Life Change Church, I was always searching for a place to call home. After years of growing up in a broken home, I experienced every kind of abuse a person should never have to go through. I turned to any source of excitement that could block out the pain. In this behavior, I continued to live a dysfunctional life. That changed after my son started praying for me. He prayed that I would go to church with him and he finally talked me into it. I immediately fell in love with the energy of the church and the power of the message and how you can actually feel the presence of the Holy Spirit. I recommitted my life to Christ and was baptized. Since I have done this, my heart has softened. I have an awesome home and family at Life Change. God is always part of my healing. I know I wouldn't be making it to my 5-year Survivor status and being able to function as well as I do with all of the things I've been diagnosed with. I am thankful to have God, my family, work people, and my church family around me.
Jessie's Story
As a working wife & mother of 5 beautiful, busy children there have been many ups and downs in our lives. I came to the church a stressed, exhausted mama constantly snapping at my children and others, taking several medications to "deal" and constantly stressing and worried for the next second. It was no way to live.
I came to church in my perfect package front, ready to check another box in life's to-dos. This church is real. It has helped me to learn and feel confident and secure in motherhood, adulthood and marriage. Life isn't easy. How you deal with it is what defines you as a person. I now know, med-free and thriving, that it isn't done perfectly nor is it done alone. I love coming and feeling like I truly belong and my family is welcome! I thank Life Change Church for helping to show me I wasn't lacking but that I just needed to see what was there.
A Story from our EPiC Kids Ministry
I felt the Holy Spirit yesterday in children's church. We were telling kids about David and how he was overlooked. We were supposed to start in 1 Sam 17, but I said, we really start in chapter 16. So I started teaching by telling the kids what was in chapter 16. In that chapter, Samuel is sent to the house of Jesse to anoint the next king. After he goes through all of his sons and rejected by God, Samuel discovers there is one more son in the fields tending the sheep. As soon as Samuel sees David, God says to him, "That's the one I have chosen. Anoint him." I told the kids, the family didn't even consider David. He wasn't there. Then I said this: 'Overlooked by a man; chosen by God." That's when I sensed the holy Spirit. I knew there was an anointing on those words. All through the rest of the day I kept saying those words to myself. I knew it could have been said like this: rejected by man; chosen by God. I was just looking at 1 Samuel 16 in my Bible, and this is what I found handwritten by me in that chapter: The person whom God chooses is the one whom man rejects. God confirmed it. P.S. It sure felt good to teach again.
Karla's Story
The morning of September 29, I was a small group leader for 4/5 girls. At the end of class I asked if any of the girls would go to the alter with me to pray for my sister who was in the hospital and critically ill. One girl said yes and while the others were headed back to class, another turned around and said she wanted to but was scared. We explained that our prayers are stronger when we pray together and she decided to join us. We all believed together for my sisters complete healing. Two weeks later, I was scheduled to serve first service with the girls but was switched to second service. The lesson was on courage. The girl who was afraid to go forward to the alter but did anyway despite her fear, was in that class. I showed the girls a picture of my sister that was taken 2 weeks earlier in ICU on a ventilator and then showed them a picture of my sister taken 2 days ago at her house on her first day home. I was so happy to have the opportunity to see the look of joy on the face of that young lady who had the courage to go forward to the alter with me. Be strong and brave. Do not lose hope. I am the Lord your God. I will be with you everywhere you go. Joshua 1:9b Courage — being brave enough to do what you should do, even when you're afraid.
Rhonda's Story
Last Sunday in our 4th and 5th grade class, a teacher requested that if anyone would be willing to pray at the altar for her sister who is in the critical care unit, she would be grateful. Two girls responded that they were willing to pray at the altar with me and the other teacher. One girl was struggling with fear. This led to a discussion about how powerful our prayers are together and overcoming our fears. It felt like the Holy Spirit was guiding the discussion and empowering the moment! With this encouragement, we went to the altar and shared an amazing, powerful prayer together! It is such a privilege to be a part of helping kids grow up in God!
Dan's Story
Around Christmas time last year, I started having extreme back pain. For the next few months, it intensified rapidly. I had undergone weight loss surgery a few years ago and because of that, my doctor urged me not to take pain medications. By April the pain was 24/7 with little or no relief and only seemed to be increasing. After seeing several doctors and specialists, none had any solutions. I was nearing my personal pain threshold. I have never considered suicide but I do remember thinking that I was starting to understand why a person would consider this as an option, the pain was starting to be unbearable. As my wife and I sat in church one Sunday early in April, an elder and his wife came behind us and prayed for me. I don't remember anyone ever doing this for me. The next day we decided to try one more doctor. The nurse we talked to told us that it was normally a six-month wait to get in, but a cancellation happened just moments before. If we could make it there in thirty minutes that appointment was ours. I went to his office three times a week for the next two months for laser pain therapy, a strict diet, and a large supplement list later, I found myself pain-free. But as the pain subsided I soon realized that depression had taken its place. I couldn't understand, I had so much to be grateful for why was I feeling so horrible? I hated my job and could tell that I was not fun to be around. Something had to change but what? I was in a very dark place. My wife convinced me to talk to one of the two faces I knew at church, he is an elder here. I felt like I needed to talk to someone but wasn't interested in a psychologist so I agreed. I took a week off work and spent the whole week praying about wanting something more meaningful in my life. On Friday he stopped over to talk. It wasn't long into this conversation and I had a strange sense that we were drawn together by a higher being. Never had this happen before that, but I knew this was no coincidence. I felt like our talk was just as needed for him as it was for me, mind blown. He suggested that even though I had been going to church for twenty years, baptized with my son eleven years ago, I had not been saved. This was confusing at first but the more I thought about it after he left the more it made sense. I sat on my back deck and prayed like I had never done before. It was like I suddenly knew what "with all my heart" meant. For the next couple of hours, I was overcome by the Holy Spirit. It was an experience like I had never had, not even close. I suddenly knew the answers to questions I had always wanted the answers for, everything was so crystal clear. I no longer felt depressed. Anxiety was lifted. I was told of gift that I already had and that in time I would be able to use this gift. He didn't want me to quit my job just yet, there was work for me to do there. In the meantime, I needed to arrange my life more in line with His. There was going to be a period of preparation in which would be used to rebuild my character. And then we talked about a habit that I needed to kick. For several years I had been using marijuana as an aid for my pain, anxiety, and depression. I was high every day, it was taking a toll on our finances. I was supposed to use Him for these things. It was a message I couldn't ignore. I quit along with drinking and cigarettes cold turkey on June 28. I've never felt better. For about a week, I was flooded with memories of all the times in my life that He was there, I just didn't know it. It has been heavy on my heart to learn as much as possible, I've never been more passionate about anything, the more I learn, the more I get hungry for more. I have enrolled in an online seminary, and taking my third class since starting two months ago, even testing out of one of my classes. The changes that have happened to me are being noticed at work. My boss has expressed interest in our church recently. I know that there are big things in store for me I know it, the only hurdle left is myself. But with the power of the Holy Spirit guiding me, this is just the beginning.
Del's Story
I went to Encounter tonight. When it was over, I was speaking with a friend about life events and she wrapped her arms around me and started to pray. We declared in Jesus name. And at that exact moment I received a message that God worked our prayers were answered! God is so good
Leighann's Story
Alright church family, I've gotta share!!! I've been unemployed since the end of June and looking for work since then. I found myself getting frustrated and feeling down. I started praying and reading plans more and more and it brought me peace. I realized I wasn't in charge. Things happen according to God's plan and his timing, not mine!! Well, today I had the most amazing interview and was offered a spot on a team of two other managers. I'm sitting down Monday to talk about wages, benefits and sign all paperwork. As soon as I gave it all to God, and left him in charge, stopped worrying, everything fell into place.....THANK YOU GOD!
Mike's Story
My story is actually a couple of stories tied together. The greatest gift God has given to me was not one that is noticed by many. It starts about 5 years ago. I was going through a divorce. My wife fell into drugs and left me and kids to be with the man giving the drugs to her. The divorce was long and painful. I was suicidal at times but some how when the toughest moments came my 3 year old daughter would always find me and say " I love you daddy" that would always bring me to tears and get me back to life. It was especially hard because my family was my dream. During my divorce my brother Charles Connell introduced me to Life Change Church. I struggled with my emotions every Sunday. I would pray and ask God why he gave me such a loving heart just to break it. Well little did I know God was trying to tell me something. After Pastor Ron talked about Gods perspective I noticed something. In my relationships I devoted my self to the woman I was with but I did not include God in my relationships. Because of this I felt that I had let God Down. I would be in tears during worship because all I could think about is how Jesus gave his life for me but I did not follow him the way I should have. I knew that Jesus gave His life for me, and I needed to give my life to Him.
Then Feb 3, 2019 something amazing happened. I got a call from a cousin that was stuck in a driveway. I came to help pull her out. While I was hooking my vehicle to hers I was struck by an oncoming car at 55 mph. I should have been killed. I almost died in the ambulance because I couldn't breath. At the hospital the results came out, I had 2 broken bones in my spine, a punctured lung, a severe concussion with a bleeding brain. When I gained consciousness one of the first people I remember seeing was Jonathan Scouten. That meant a lot to me. While laying in the hospital bed I remembered Pastor Ron talking about healing and how we must believe it and it will be done. At that moment I prayed for the healing of the driver who hit me. I also prayed for the patient who shared a room with me. Shortly after I was getting evaluated for surgery to fix the hole in my lung. After the pictures came back the doctor said it was amazing that the hole in my lung had closed by 50 percent by itself in 1 night. As I was getting tested for my concussion, despite my brain injuries I answered every question correctly. I was healing very fast. Walking was very impressive to the staff as well. I was told by the trauma doctor that,not only was I lucky to be alive but to be able to walk was another blessing. I was told to be on bed rest for 6 months or I may damage my brain further and could paralyze myself. All that was something amazing for people to see. But that wasn't what hit me the hardest. When I came home from the hospital I was overwhelmed by the love and support I receive from people I knew and people I didn't know. God was working in so many people I could not ignore it. A different family brought me a,cooked dinner every day for a week. Teachers from Reeths-Puffer schools spent extra time and counseled my children. There was a small family taking care of my youngest son. Later I discovered they were the owners of the car that struck me.
God knows I am stubborn, so he hit me with the most obvious love I could understand. God fixed my body than he fixed my heart. I was hit by the car the night of Sunday Feb 3. I was back in church Sunday Feb, 10. I was back to work 3 weeks after the accident. And the day before my 6 month mark I ran 6 miles. God is with us every day, I now have an understanding of Gods picture.
A Testimony from Facebook
Readings from tonight: Titus 2:1-15 Titus 3:1-11 & 3:14 Proverbs 4:23 2 Samuel 7:21-22 & 7:28-29 Tonight our ministry leadership team had the opportunity to be prayed over by our prayer ministry team. It was an incredible experience. Prayer is powerful friends! If you aren't praying, I encourage you to do it! I felt and heard God in ways tonight that I normally wouldn't because I surrendered. I got out of his way. I left feeling convicted and joyful and full of the Holy Spirit! Let me tell you friends, God KNOWS us and He LOVES us. He speaks to us; we just need to listen. Tonight He used a prayer to speak to me. He showed someone sandwiches - me making sandwiches but she said it was about more than serving, it was about sharing His words to others and it providing nourishment with the Bread of Life. For anyone who has been reading my posts lately, you can already see how God was speaking directly to me in a room full of people! 3 major things from tonight for me. 1. My love language is acts of service. My relationship with God has a long history of not being able to comprehend his pure, unrestrained love for me. Tonight, he once again made it clear to me His love for me. As she was praying over me, I could see God making me a sandwich and feeding me. And you know what, He does! Every time I open my Bible or seek him, he meets me wherever I am and he serves me. He shows up every single time and he just loves me. 2. Obedience is not easy. I'm not perfect. I'm a child of God. He loves me and he is guiding me just as an earthly parent does. When we are being disobedient there are consequences and when we are obedient sometimes we need to hear that we're on the right path. Tonight, the message to me about sharing the bread of life to nourish others really hit home. There's a purpose to all of these long posts I've been sharing. It's not for me, it's for whoever's God is trying to reach. I'm just a vessel. His words. His love. My hands and feet. He was reminding me tonight of my OBEDIENCE. How glorious to say that!! 3. Hearts. And... blood?! A member of our prayer team shared something so profound tonight. God really spoke to us! He shared that when we are saved, our blood is replaced with the blood of Jesus. Holy blood. Powerful blood. That's why we can receive healing and why we can be cleansed. Whoa! Think on that. Blood is what flows in and out of our hearts. What's in our hearts flows out to others. What a beautiful image of what salvation looks like. Protect your hearts, friends! God, Thank you for your presence tonight. Thank you for helping me surrender. Thank you for dialing directly to me, O God. I know you love me. You seek me out. You meet me wherever I am. You hear my prayers and light my path. You are a glorious God! How awesome it is to be your servant! God confine my heart. Put it under lock and key. Let only those who know your truths and speak them in love, my God, have a key. Protect my heart from the enemy. I cast out any darkness lingering in the shadow, God. May the blood of your son, Jesus, course through me and change me from the inside out. May the people around me, see you, hear you, and experience you first. God continue to mold, equip, and prepare my heart and hands and feet to serve you. I am your obedient and faithful servant, God! Amen.
Kurt's Story
When we were 28 weeks pregnant my wife had to go on bed rest as our baby was getting 20 % of the nutrients he needed as God designed the umbilical cord to attach at the end instead of the middle. So because we know everything we had people praying the baby would make at least to 32 weeks if not full term so there wouldn't be any development issues. At 30 weeks my wife was put in the hospital and at 31 weeks our son was born with 4,000 platelets when the average baby is born with 100,000-200,000. Had he gone any longer in the pregnancy our son's brain would have hemorrhaged and he would have died. Praise God He knows best and didn't answer our prayer the way we were praying. Totally has changed how we pray now especially as we praise God that our son is now 15 yrs old.
Jackie's Story
Wow! What an especially CRAZY week it was for me. When Jenna, our worship director at church, says sometimes that some weeks we're riding the upside of the roller coaster of life, and others we're trying to hold on desperately on the flip side.... This week was my flip side. Really threw me for a loop there, but God must have a plan to push me out of my comfort zone and challenge my faith to grow. Because even though I'm still in it, God has already touched my heart and shown me His loving hand, taking the wheel of my life, and making things work for His precious child who desires to obey Him (that's me)! It started off with last Sunday, learning to proclaim His promises, making DECLARATIONS for things expected but not yet to come! Before I even heard that message Pastor Ron preached last week, the enemy started ruining my week already with bad news. Our truck was making an awful sound when my hubby tried to drive it to church, so I turned around halfway to church, drove home to pick him up. I have been using his truck to get to work because it needed some mechanical TLC, and my drive to work was shorter than Derek's. So that news to me meant that I have no reliable vehicle to go to work in the next day. Right off the bat, I had to start declaring that "God, YOU ARE OUR PROVIDER! And I am a child of Yours, You have not forsaken me, and I know Your plan for us is coming right around the corner!!!!" I believe sometimes, I'm declaring things loudly because my spirit is struggling to believe it, but deep deep down, my faith is clinging onto all that God says in His word. Monday comes around. I drive to work thankfully and anxiously in my mother-in-law's van, which also isn't the most reliable. This was all added to a Monday that I knew was going to be stressful at work because 1. Summer is our busy season at work and 2. We are currently in need of more help staff-wise at work. 3. Monday is a mad-house because it's the day after a weekend. Thankfully, the car shifted fine and I got to work on time, not without having praise music blasting through my whole drive to work. Work was challenging and very tiring, but I got through it all just fine, thanks to our heavenly Father. But then came more bad news…. The next morning I was told we were gonna be down 1 staff member, which puts the 2 coworkers that I worked with yesterday, and myself, in a very very very stressful situation. So I mentally prepared myself for that before getting into work. The van stalled for 20 mins as I tried desperately to get to work, so I was late and made the start to my day even WORSE. In the words of that cute, 2014 family comedy movie, it was Jackie and the Terrible, Horrible, No Good, Very Bad Tuesday. I didn't leave work until past 7pm, which I have never done before in my life, and lingering in the back of my mind, I knew I possibly had to work an extra day this week because my coworker than called in that day was injured. On my drive home I sang the song "Yes I Will" by Vertical Worship, and that will now be my anthem for the rest of the year. I will be honest, I broke down when I got home that day. I cried because all my personal problems, ongoing vehicle problems and work problems all seemed to weigh down on me all at once, and I thought to myself, "God… I really need you to show up, because I'm at the end of my rope here. I can't do it. I know I've needed you everyday since I became a mom… but right now is do or die, and if you don't help me, I'm gonna sink. I'm not coming up for air, and if I was drowning, this is the part where the tippy top of my longest finger is the only thing you can see left of me that's above water, reaching up for help. So WHERE ARE YOU RIGHT NOW? I FEEL SO ALONE, YOU NEED TO BE HERE!!! Because I'm not moving forward until You show up. You are going to be bigger than my problems God. I KNOW YOU'RE BIGGER!!! Please please please, show Yourself to be. I BEEGGGG YOU!!! Please be bigger than my circumstances and show me Your ways and Your goodness and that You are in control." The next day I took it easy. It was an atypical day off with my littles because we didn't have a dependable vehicle, and even less dependable bank account. Regardless of that, I made the best of things. My MIL graciously helped me out with the kids so I could run some errands and pick up a few necessities for life… like diapers. I managed to sign my son up for fall soccer and take Kaiya's 9 month pictures so there's my silver lining for the week so far. And at the end of the day I was asked to work the extra day that I had anticipated (but hoped it wouldn't happen). My MIL graciously agreed to watch my kids that day for me too, even though she was probably exhausted from life as well. Any day that I don't have off, she doesn't either, so I try my hardest to not work when I don't have to, because that means she has to deal with my munchkins all day, for 12 hours almost. The next day (we're on Thursday now), I texted my friend/coworker that if she doesn't see me at work on time it's because my vehicle is stalling and I'm just waiting for the gears to shift over so I can get to work. I prayed for a minute right before getting out of my driveway that God will take care of me today, that no matter what happens, I know my heavenly Father sees me, He loves me, and He will make a way. The van didn't give me major problems and traffic did not work against me. I knew God was holding my van together and clearing my path to work. The radio station I listen to every time I drive started playing "Joy" by For King and Country, and tears just started pouring down my face. You bet I rolled down the windows, turned the volume all the way up, danced and sang my heart out as I drove to work. (Yes… I probably looked ridiculous, like I had ants in my pants, but I didn't care. God had given me joy and I just couldn't contain it!) The rest of the day at work was history, things went smoothly as we were fully staffed and many of my coworkers thanked me for filling in. I will like them to know now that whatever I do, I do into the Lord, and also because I truly cared about my team at work. By Friday, the van wasn't in any better condition than before, but God still got me to work on time, without any glitches, and throughout the entire week, He got me home just fine (with minimal stress to me). My injured coworker showed up to work unexpectedly and we all helped her so she didn't have to do anything strenuous at work. All in all, Friday went pretty well. I sang "Yes I Will" multiple times over the course of Thursday and Friday, and the Hillsong "I am who you say I am" song also came up here and there. On Thursday, God gave my friend a good medical report that she had been worried about, which made way for her to give me next Friday off, that my husband had wished I could take off work to spend more time with me. In her words, she said "it must be fate", and I said yes…. It had to be… because GOD! She had said that because a couple months ago, I gave her my Friday off so she could spend some time with her relative that she doesn't get to see very often. This week she's giving me her Friday off so I can spend it with my love one too! God is good, my friends. So so good, even in the midst of all the very very bad. And God hears and answers prayer, so never stop praying, never give up, and never stop believing even if believing is the hardest thing you could make yourself do. God can make beauty out of ashes.
Joshua's Story
I found your church back in 2013-2014 when I was attending Baker College in Muskegon. A friend told me about you and I attended church. I was in a rough part of my life and was slipping on belief if God was truly real or not. The worship you have and the message given at every service truly opened my eyes again. I still remember the day I broke down at the alter and knew my life was forever changed. My goal before moving here to Georgia was to bring any college friends to church to learn Gods word. Now I am a huge part of my church here in Georgia and also serve with our youth ministry. I'm a cop for a sheriffs office. I also play guitar for our praise band at church that we are forming. I enjoy worship so much and felt I truly needed to share with you. I share my story and the name of your church every time I talk about God. Keep spreading Gods word and bringing those lost to the Lord. I pray for you. Please keep our law enforcement in your prayers. Love you all!
Holly's Story
Throughout my years in the military, my heart had been hardened, and the way about me had been harsh and rough around the edges. I didn't trust people, and I did not put myself "out there" for people to get to know me. I was stand offish, quiet, and unsure of myself in my new role in the civilian world. In a sense, I was a bit lost. Moving home didn't feel like home, everything had changed, and I wasn't sure where I belonged. Then I started going to Life Change Church. I knew I was lost. I needed help, and I knew that the help I needed could only come from God. However, it wasn't until I started serving in EPiC kids, that Life Change Church started to feel like "home." I was going to Sunday services, I had even been a part of a few small groups, but I still felt like an outsider. Then it happened, my friend Melissa pushed me out of my comfort zone, and we attended "Growth Track" together. From the moment I entered Growth Track, knew I needed to serve. I could feel God pushing me to take the next step, so reluctantly and nervously, I did. It wasn't long after I attended Growth Track that, that I signed up to serve in the Elementary Room with EPiC Kids. From the first time that I served, I knew that God was working in my life. I could feel the presence of the Holy Spirit changing me, making me "softer" and more loving. The more I served, the more my confidence grew, and the more I was pulled out of my shell. Each time that I served, I could feel the love in my heart growing for the kids I was serving. I went from just wanting to help my own kids learn about Jesus to being fully invested in all of the kids that walked through the door. I went from being a "helper" to leading small group, then large group, and even praise and worship! The more I trusted God, the more I started to grow into the person God was calling me to be. Believe it or not, but the shy, unsure person I was when I started going to Life Change Church has morphed into a smiling leader who dances and sings "off key" at the top of my lungs in front of the entire room! Serving God in EPiC kids not only opened my own heart and changed me, but it is also impacting my family. My husband and my two older kids both serve. My husband and I can be having the worst day ever, and I can see him following God's calling in the preschool room and my heart fills with joy and love. Watching him stepping out in faith and leading kids in the preschool room has been life changing for me to see. I love watching my husband becoming the man God is calling him to be, and it all started because he followed God's calling to serve. Serving in EPiC kids has also impacted my kids. My two older kids are becoming more confident in their faith. They are serving not because I asked them to, but because they want to. They are learning what it means to follow God and are becoming more astute to hearing God's voice amongst the chaos of life. They are learning the meaning of commitment, love, discipline, and so much more all because they followed God's prompting to serve. It melts my heart to see them grown in God and I am so incredibly proud of them. My youngest is too small to serve but let me just give a shout out to his leaders! My youngest was very shy when we first started going to Life Change. It was a struggle to get him to leave my side. But he confidently walks into his classroom now. Not only does he learn about Jesus, but he trusts his leaders/teachers. He knows he is safe. And here is the kicker….he has fun! He has FUN, even though we are at church two services every Sunday. He loves every minute of both his Kinder class and KOPS (Kids of Parents Serving) class. He is seeing firsthand what it means to walk in faith by watching the leaders in his life (in both the kinder room and KOPs class) model what that means. Serving in EPiC kids has changed my life and has impacted my family in so many different ways. More ways than I even have listed here! And it all started because we said "Yes" to God and trusted him to grow us into the people he has called us to be. We still have a lot of growing to do, and fall on our faces more often than not, but "saying yes" to God by serving in EPiC kids has been an amazing experience and I can't wait to see what God has in store for the future!
Cindy's Story
I am grateful for God giving me the opportunity to be a consistent adult presence in a young person's life. I was able to offer advice, share life experiences, and help my student navigate challenges. I have seen how mentoring promotes positive social attitudes and gives youth the ability to trust their teachers and parents more and better able to communicate with them! It definitely takes a "village" to change lives! Praise be to God for the opportunity to mentor!

Lisa's Story
Back in Nov of 2018 I walked into Life Change Church and heard the song "Who you say I am" by Hillsong Worshiping turned and looked at my daughter in law and said "I've found my church, this is it." I went home and told my husband about my experience at church and how I was greeted by Brenda, Pastors wife and how she took time to show us around and made us feel right at home. I told my husband that I have found my church home. Over the next couple of months I would ask my husband to come to church with me and he would say things like "I'm busy" or "I have things to get done today" I finally stopped asking him to come to church. One Sunday I was talking to Rita about this and she said I should just pray on it, which I had been but I thought, yeah I really just need to keep praying, my husband will come to church in his own time. One Sunday I was getting ready to go to church and as I was putting on my coat my husband had starting turning off the kitchen lights and I asked him where he was going and he said "To church with you." I was so excited but curbed my enthusiasm, maybe he wouldn't like it here so I just silently prayed that he would love this church as I do. My husband has come to church every Sunday since, even on the day I couldn't go because I was out of town, and he took his brother with him. Our GOD is an awesome GOD. Mark 11:24. Therefore I tell you, whatever you ask for in prayer, believe that you have received it, and it will be yours. All things in his time... never give up, HE won't give up on you. Thank You Life Change for you support and guidance.
Stephanie's Story
In EPiC kids we are learning about the fruits of the spirit this summer. The week we learned about peace, I taught in the kindergarten room. I prayed with them and listened to their worries. The activity included naming a worry and adding a lego to build a big tower. I then showed them what happens when they give their worry to God by breaking apart the tower of legos. My heart was so touched to hear the things these kids worry about, like "my brother running away", and pointing them to God in prayer was such an honor!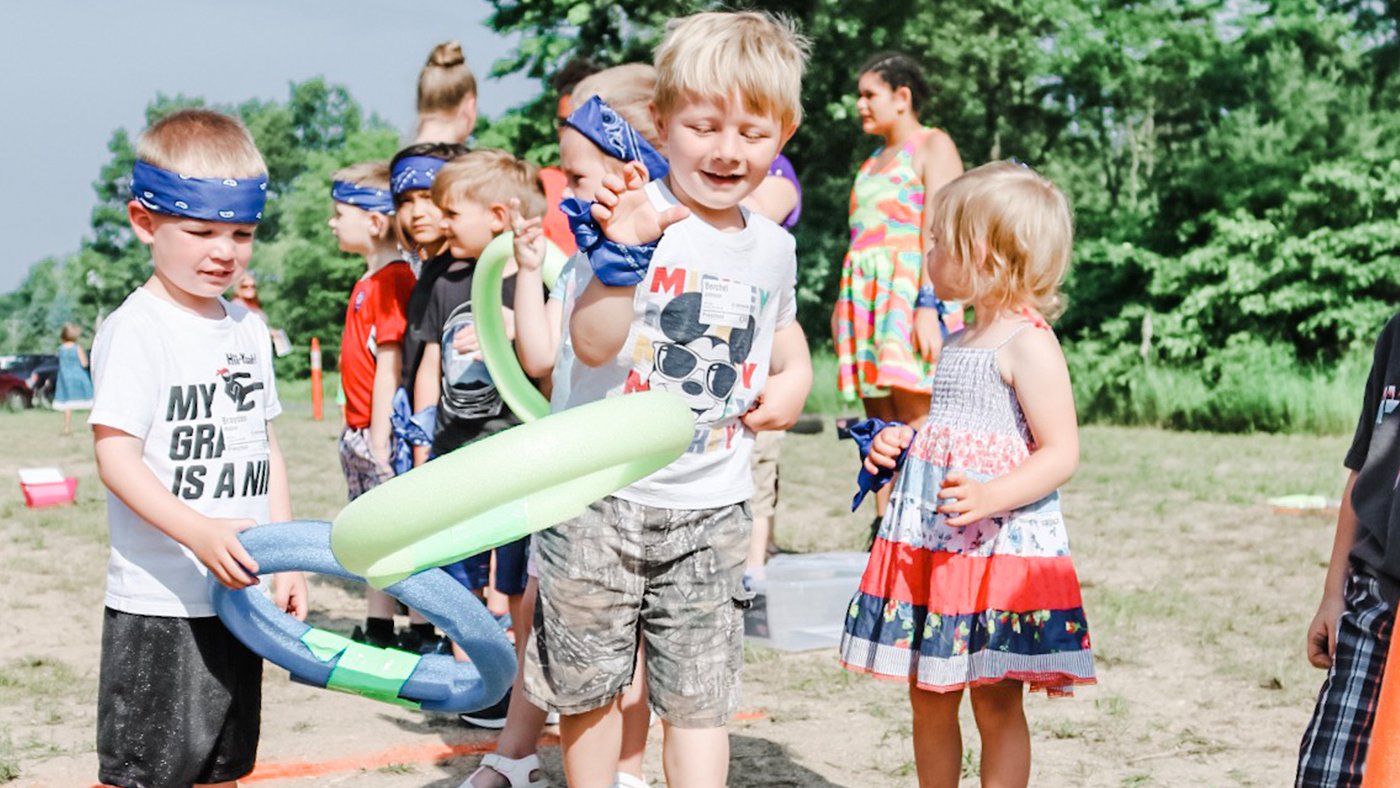 Anna's Story
A million thanks to everyone who has stood in agreement with us over the past few weeks for Anna Burnett. Here's the gist... God is a good and is still in the business of working miracles and bringing healing. Anna did very well under anesthesia with no issues, stressors, or concerns. During the heart cath, they were able to get through to both sides of the heart (God's hand at work! 4 years ago they were not able to get through the scar tissue) - the Mitral valve is doing fine with no leakage, (God's hand at work! Echo and Cardiac MRI previously showed at least mild regurgitation) the Pulmonary valve has mild/moderate leakage, (still God's hand at work! - Echo and Cardiac MRI showed more serious regurgitation), the Coronary arteries look good (even the left one which they were most worried about - God's hand!), the stent is wide open - no need for dilation (God's hand!). There is still moderate depression of the heart function, especially in the ventricles, and signs of Congestive Heart Failure which should be manageable with an increase in medication. During the Electrophysiology testing, they discovered that Anna's Sinus and AV nodes are both working better than previous studies indicated (God's hand at work!). They were able to complete all testing without any dangerous rhythms appearing (God's hand at work! - previous testing showed junctional rhythm and ventricular tachycardia)... due to this the ICD - defibrillator/pacemaker is being put on hold. There are no words to express my gratitude to all of you who held us in your prayers when we were scared, worried, and weak and who tolerated me blowing up your phone with my requests. We are continuing to pray over Anna for complete healing while we praise God for the work He has done so far.
The Knapp's Story
I've shared a few times on how amazing our lives have been since we've given our lives to God. Two years ago we were addicted to heroin, getting evicted out of our homes, and on the verge of divorce. We've been completely clean for 18 months now, both have great jobs, our marriage is amazing, we were baptized and accepted God in our life, found Life Change church and since then our lives have taken off in the most amazing way. I never thought we would be where we are today.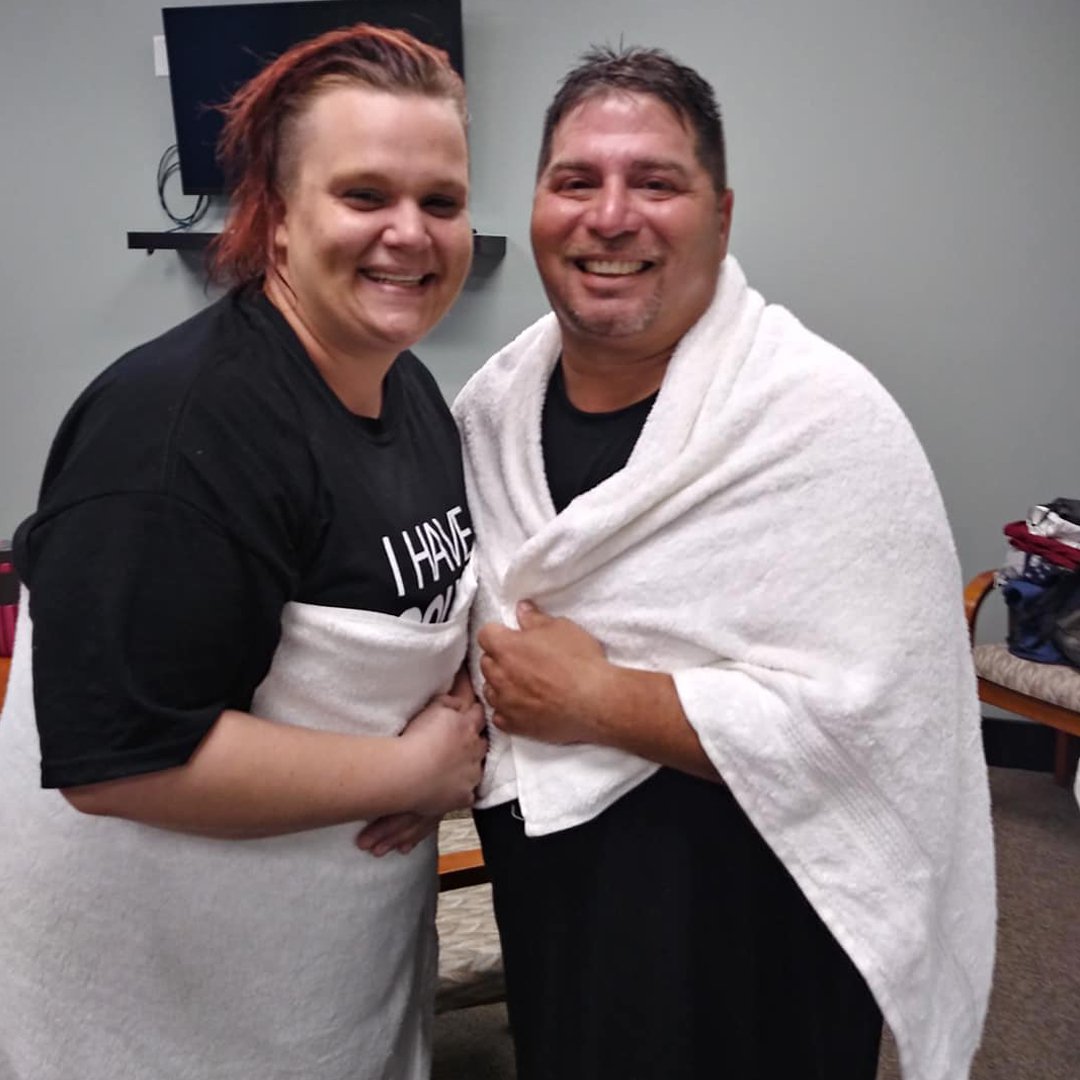 Testimonies by Topic
Share Your Story
Do you have a story to tell of how God has changed your life? Use the link below to share it with us! We can't wait to celebrate together with you!